The 10 Best Instagram Spots on Maui
Fancy feeds filled with pics of palms and the glittering sea? Or, better yet, are you keen on boosting your own Instagram page with shots of spectacular, natural beauty?
Then Maui is your place. The second largest Hawaiian island abounds with spots that belong on Instagram, from lush jungles to ocean vistas.
Here are 10 awesome activities that'll take you into the heart of Insta-snapping options:
Haleakala—the massive shield volcano that makes up three-quarters of the Valley Isle—may hold some of the most unique photographing opportunities on the island. Its stance, 10,023 feet above sea level, translates into views that sweep over the island and out into the Pacific, while its enormous, multi-hued crater conjures another planet. Any time of day is prime for photographing the dormant volcano, but sunrise is tops. (Indeed, it's become such a world-renowned affair that reservations must be made in advance.)
Dawn arrives in an explosion of otherworldly colors that have made for some of the most striking IG posts in history. For a stress-free way to see this spectacle, book a seat on Haleakala EcoTours' Haleakala Sunrise Tour. NAI-certified guides will offer fascinating info on Maui's geology while you'll kick back in one of their plush mini-buses. Post-sunrise, you'll have the chance to snap pics of other island gems, including the green, rolling hills of Upcountry Maui and the radical (and windy) North Shore.
A large part of Maui's appeal is that you can be hanging ten one day and jumping off a waterfall the next—or, heck, even on the same day. Hike Maui gives guests the chance to do the latter on their Waterfall & Rainforest Hiking Adventure, where you'll trek through enchanting jungles and experience cascades up to 40 feet high.
Freshwater streams and large, clear swimming pools—not of the manufactured sort—provide one opportunity after another to capture you and your crew living some of the best that Maui has to offer. Just be sure to set down that Insta-machine here and there: This hike calls for allowing the island seep into you, which will be more profound than any likes your pics will be given.
Every year, North Pacific Humpback Whales voyage from Alaska's frigid waters to Hawaii's warmer temps. Translation? Visitors to the Hawaiian Islands—particularly those on Maui's leeward coast—can see these huge, glorious creatures in action. Redline Rafting Co.—a Kihei-based boating outfit—gives you a glimpse of these beauties on their popular Maui Whale Watching Tour. They also do a great Molokini tour.
Blows, tail slaps, spies, and breaches are just a few of the "whale deeds" you may see on this exciting, educational journey. Marine naturalists are on board to provide you with insight, while the max capacity of 23 guests makes for a cozy setting. Your photos will be incredible; your experience priceless.
Whether it's online or in-person, nothing touches the spirit and piques the imagination like visions of the wide open Pacific. Such is the magic you'll find when you book a stay at Hana's Travaasa. Tucked into the heart of that isolated settlement we mentioned earlier—an outpost on Maui's East Coast that brims with wild, natural beauty—this experiential resort offers four experiences for guests to explore.
While each holds the chance for Instagram-ripe shots, their Hana Adventure Experiences possesses opportunities galore. Their trail rides are particularly suited for memorable pictures, as you'll be guided on horseback through the same trail systems paniolos (or Hawaiian cowboys) have used for two centuries. Untouched plains, slopes, and coastlines give way to outstanding views of the ocean, letting you pause to snap—and savor—Hawaii's #soulbeauty.
Stunned by images where there doesn't seem to be a soul around? Then sign up for Valley Isle Excursions' Road to Hana Tour. This day-long excursion starts on that aforementioned North Shore before cutting across a route that's as dramatic as it is exquisite. On the way to Hana—one of the remotest communities in the state—you'll be treated to spot after spot begging to be recorded, from verdant rainforests to a black sand beach. And yet, it's the backside of the island that Valley Isle Excursions will take you to that will really have you trigger-happy.
Kaupo (and its environs) call to mind a different time, when Hawaii moved at a gentler pace. Miles and miles of unspoiled land will unspool around you as Valley Isle Excursions' amicable crew will offer you lessons on Maui's history. Filters optional.
Arguably the most envy-inducing locale on the Valley Isle, The Cliff House sits perched above waters that more closely resemble that of Portofino or an island in the Aegean Sea. While the glimmering turquoise cove embroidered by smoky-gray rocks is not unlike some of Europes most popular destinations, The Cliff House itself is as exclusive as they come. Fittingly named, The Cliff House is a two-story private beach house that fits snugly into the cliffside fronting Montage Kapalua Bay. Lucky individuals can rent the property and spend several splendid hours making use of The Cliff House's private ocean access or sipping champagne on the patio. Whatever your fancy, the shots you snap at the Cliff House are sure to inspire wanderlust in all your followers- and jealousy over your luxe day.
True: 360-degree views are found on most of these activities, but there's something to be said about capturing the ideal shot from inside a harness. Of a zipline, that is, on Skyline Eco-Adventure's Ka'anapali Adventure Tour. The ecologically-minded company, who donates part of their proceeds to island nonprofits, offers an eight and eleven-line zipline that'll have you flying over West Maui's resplendent coast.
Whichever tour you choose, know you'll be given first-class treatment by their uber-fun crew—and buckets of exhilaration. Besides, what could make for a better profile pic than one of you mid-air?
Maui not only has some of the best restaurants in the world, but we've also got some of the most incredible views. Pair those together, and you get some fantastic instagrammable dining experiences.
Make sure to do a sunset meal at Fleetwood's on Front Street, put your toes in the sand at Hula Grill, and a enjoy the west Maui moutains for lunch at the Mill House.
Ever typed in #turtlepower or #turtlelove? After Kai Kanani's Sunrise Deluxe Snorkel, you just might. This early-a.m. sail boasts Instagram-worthy moments from the second it starts. After launching from one of the loveliest beaches on the island (that'd be Makena's Maluaka), you'll be taken to Molokini—a volcanic caldera that rests 2.5 miles off of Maui's south shore.
Here, you'll find a plethora of marine life that'll have you testing your smartphone's waterproof powers, while above the surface of the sea you'll see what the Valley Isle looks like from afar. But the real pinnacle of the trip—at least in terms of the images you'll catch—may be at Turtle Town, an enclave, close to where the Kai Kanani docks, that flourishes with Hawaiian Green Sea Turtles. On second thought, these 300-pound wonders are so captivating you may forget about your camera entirely.
Few images are as luminous as a Maui sunset—a time of day when even the busiest of kama'aina stop to take in the breathtaking beauty of the sun descending behind the horizon. To see a Maui sunset from shore is one thing; to see it from the lip of a ship in the Pacific is another. PacWhale Eco-Adventures' Ma'alaea Sunset Cruise is your ticket to seizing this sacred moment.
Departing from the centrally-located Ma'alaea Harbor and cruising out to the sea so that the island is seen in vivid relief, this catamaran sail not only comes equipped with photo opps that'll be bookmarked by many but also excellent eats prepped by the 'Aipono-award winning Three's Catering.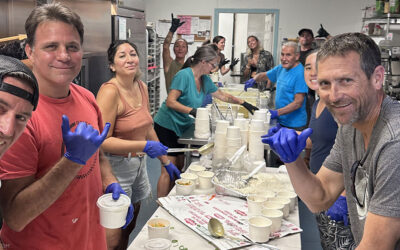 Maui Farmers, Chefs, Restaurants, Purveyors, and Community Volunteers have stepped up to feed the displaced and houseless people of Lahaina and Kula.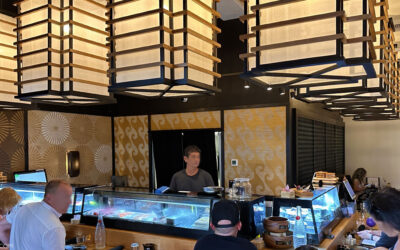 Macadangdang Maui Review. We spent a wonderful day on the West Side of Maui that finished at Macadangdang Maui in Kaanapali.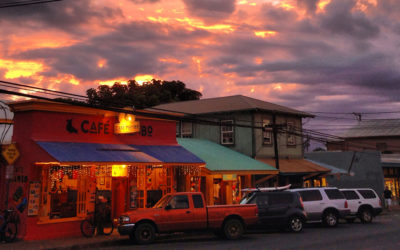 Cafe Mambo Review. Cafe Mambo in Paia on Maui's North Shore upholds the funky, artsy vibe of the town and also serves great food!