The Mill House Restaurant Review
I just enjoyed a pretty stellar lunch at the Mill House Restaurant. We tried all kinds of delicious, seasonal dishes sourced locally (much of which came directly from their farms on property).
The Waikapū Valley was a little cloudy, but blue skies hung overhead. I love when the clouds weave through the mountains. Truly a unique view.
I've never had a subpar meal while at The Mill House Restaurant At the Maui Tropical Plantation. Executive Chef Taylor Ponte has a solid team of passionate chefs creating the best Maui has to offer.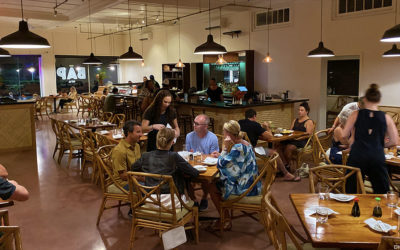 If you haven't had a good bibimbap, you're in for a treat. An assortment of cooked and uncooked ingredients are served in a blazing hot stone bowl.
Haiku needs more great spots to eat & buy local meats. Toohey's Butchery & Bistro is meeting both needs with delicious food & fresh product.
Everything was delicious! The salmon was a touch overdone, but that's my only complaint. The "bacon" and eggs stole the show though.
Maui Restaurant Reviews
Reviewer
Review Date
Reviewed Item
Author Rating