Cane & Canoe Review
On Maui, when it comes to seafood, fine dining, and exquisite views, most people tend to gravitate towards Mama's Fish House- then have to nurse their broken heart when they're unable to snag a reservation. However, while Mama's is undoubtedly a gem of a Maui institution, other Maui eateries also hit the mark when it comes to spectacular views, excellent service, and expertly prepared seafood- particularly Cane and Canoe.
1 Bay Drive
Lahaina, HI 96761
(808) 662-6681
Cane & Canoe
On my recent visit to Cane and Canoe, I scored an outside table- prime real estate- although the restaurant offers indoor seating and semi-private seating areas as well. Cane and Canoe is tucked snugly in the heart of Montage Kapalua Bay, overlooking a patch of palm-tree fringed sea. The building that houses Cane and Canoe was designed to resemble a traditional Hawaiian canoe hale- and the restaurant's theme is subtly represented throughout the space, decorated with wooden scrollwork, lit torches, and a canoe replica focus piece.
While seafood plays a significant role on the menu at Cane and Canoe, the restaurant also features a variety of vegetarian options, as well as a selection of top-quality meat dishes like jodori chicken and filet mignon. If you're not a fan of seafood, you'll find no reason to avoid Cane and Canoe.
For appetizers, we opted for the shrimp cocktail "martini" and the lobster mac and cheese. Both were served promptly, and while the shrimp cocktail was excellent, the lobster mac and cheese really stole the show- it was rich with generations portions of lobster. We polished off the apps while enjoying the last dashes of the sunset and the great live music.
Per our server's recommendation, I opted for the "fish of the moment"- seared ahi with a wasabi glaze. My companion went for the pan-roasted chicken, served with roasted potatoes, baby vegetables, and rosemary jus.
View this post on Instagram
Overall, the atmosphere, food, and service at Cane and Canoe delivered. Our meals were flawless and perfectly complimented the wines that our server recommended. While there are plenty of high-end dining options in the Kapalua area, Cane and Canoe stands out for several reasons. First and foremost, the restaurant's nightly live music can't be beat. However, I particularly appreciated Executive Chef Eric Faivre's commitment to sustainability and the farm-to-table practice. Since he came aboard at Cane and Canoe, he has built relationships with local farmers and utilized more locally grown ingredients. Furthermore, he prioritizes the use of local fishermen- hence, "fish of the moment." As it was relayed to me, certain fish, primarily ahi, will not appear on the menu unless it is caught near Hawaii using sustainable practices. While it's a bold move for a restaurant that focuses on seafood, it speaks volumes to Cane and Canoe's commitment to sustainability and fresh ingredients.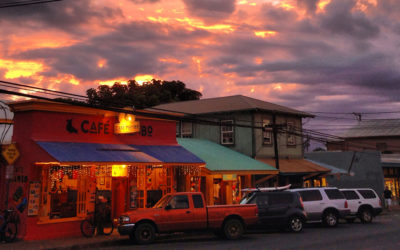 Cafe Mambo Review. Cafe Mambo in Paia on Maui's North Shore upholds the funky, artsy vibe of the town and also serves great food!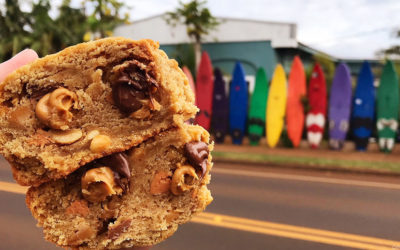 The Maui Cookie Lady Review! Quickly becoming world-famous, The Maui Cookie Lady is serving up huge and delicious cookies you must try!
Kapena's Wood Fired Kitchen Hospitality, great food, and good times are the foundation of Kapena's Wood Fired Kitchen. The chic new pizza joint on Front Street in Lahaina is a product of Trilogy Excursions. The Trilogy ohana has provided Maui visitors with delicious...
Maui Restaurant Reviews
Reviewer
Review Date
Reviewed Item
Author Rating