Aloha 'Aina BBQ Review
On the north shore between Paia and Haiku at 3454 Hana Highway, you'll find sweet and spicy baby back ribs, huli huli chicken, kiawe pork belly, and fourteen-hour beef brisket.   Call them at (808) 783-7484 or swing by 11 am to 5 pm Wednesday through Saturday.
2250 Hana Highway
Haiku, HI 96708
(808) 437-7754
But that's not all!
We love the locally caught ahi limu poke, impossible burger loco moco, and pan-seared fresh fish with lemongrass pesto glaze.
Sides
We're really not that big on pohole ferns, but their salad was awesome!  Changed my mind about them.  They also serve cilantro coconut sticky rice, fire-roasted cornbread, wasabi scallion potato salad, Mexican street corn (on the cob), and griddled banana bread with guava butter.
Quick, inexpensive and delicious
We're so grateful for those in our community serving delicious food and breaking up the monotony of cooking at home!  Their location is a quick drive if you're on the north shore, and must-do stop when heading to Hana.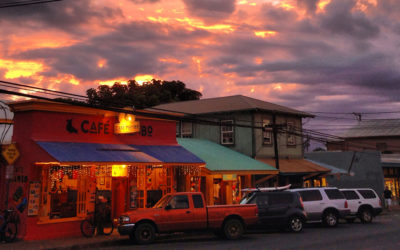 Cafe Mambo Review. Cafe Mambo in Paia on Maui's North Shore upholds the funky, artsy vibe of the town and also serves great food!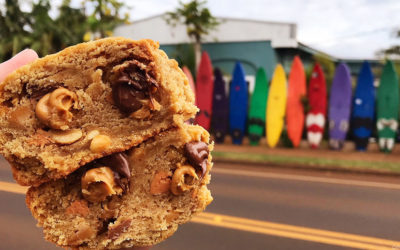 The Maui Cookie Lady Review! Quickly becoming world-famous, The Maui Cookie Lady is serving up huge and delicious cookies you must try!
Kapena's Wood Fired Kitchen Hospitality, great food, and good times are the foundation of Kapena's Wood Fired Kitchen. The chic new pizza joint on Front Street in Lahaina is a product of Trilogy Excursions. The Trilogy ohana has provided Maui visitors with delicious...
Maui Restaurant Reviews
Reviewer
Review Date
Reviewed Item
Author Rating