Girls Night Out On Maui
Your girlfriends have been texting you for weeks wanting to hang out, you've finally wrapped up that big project you were busy with, the significant other has their own thing going on tonight, and it's time to cut loose. It's time for a girls night out, Maui style!
If you find yourself on island, then you're in luck, there's tons to do, and none of it is more than twenty minutes out of your way on a Saturday night. Read on for a girl's glimpse into the vibrant nightlife of The Valley Isle.

​Transportation
First, you need some wheels. For a girls night out, you'll probably all want to ride together (even if you meet up in a central location and divide up later) in order to talk and listen to music as you ride from place to place—that's half the fun! If one of your party is willing to be the designated driver, great! If not, Uber and Lyft both operate on Maui and wait times are usually not bad. There are several limo and van/bus transportation services if you choose as well as the Rockstar Rides party bus if you want to make the most of your night.

Pamper
The sky is pink with the setting sun and everyone's ready to get the evening started. Have your driver make a trip to Escape Nails & Spa in Wailuku for the Royal Mani & Pedi treatment. The staff is wonderfully friendly and accommodating. If you make an appointment ahead of time, you can arrange for a curtained-off room together (four per room, but the neighboring room is right across the way so you won't be far away if you're in a big group). The salon is sparkling clean, the chairs are soft, and they bring you ice-cold drinks and tea while you soak your feet in bath water sprinkled with fizzing salts. They even give you cloth slippers so your toenails don't smudge while you get your hands done. You'll have the hands and feet of a shining goddess!

Dinner
Night has descended and everyone's tummies are rumbling. As your nails dry, take an Upcountry drive and get thee to Restaurant Marlow for dinner and cocktails. Only the finest ingredients are used, picked with care directly in partnership with local farmers and providers.
Chef Jeff Scheer insists on the best and treats his diners to flavorful dishes and friendly service. The masterfully made dishes range from crispy mushroom pizzas to fresh sausage gnocchi. The pizzas are the best on the island—we recommend getting several different orders to share with your group.

COCKTAILS AND BEERS!
Directly next door, Mahalo Aleworks takes libations very seriously, and the delicious craft beers they serve reflect their passion for creating the perfect evening. There's no better place to start your evening drinks for a girls night out on Maui. If anyone in your party is not into beer, they also have hard and soft kombucha and a nice wine selection.

Dessert
As the food digests and the cocktails begin to course pleasantly through your veins, take a drive to Maui Sweet Shoppe in Kihei. They have loads of different flavors of delicious, homemade ice cream mixed with fresh, local ingredients. They don't stop there, they also serve sundaes, candy, dole whips, freshly baked treats, and other frozen desserts. They're open until 9:30 pm, so it's a perfect last stop before the bars.
Speaking of bars, the moon is waxing high in the sky, and the night beckons you. Take a 5-minute jaunt to the group of bars known locally as The Triangle. You can find just about every different kind of bar at The Triangle, and you can bet each one is going to be jumping. For girls night out I recommend starting with Vibe Bar Maui for a cocktail and some music. It's a small venue with a big personality. Expect dark mood lighting and lively dance music.

Bar Hopping
Just across the way, you can find South Shore Tiki Lounge, usually known as Tiki's, serving drinks, dancing, and live entertainment. There's plenty of seating, and you can watch music videos on the flat screens while you sip your drink and get ready to jump on the dance floor. There's no cover charge for Vibe or Tiki's (sometimes live music will require a cover) so feel free to bop back and forth! While going from bar to bar, and especially if you need to pick up something from your car, be sure to go in pairs for safety! Even though security patrols regularly, the parking lot behind the bars can get pretty dark.

Pupus and Entertainment
If you walk down the ramp from Tiki's you can head over to Three's Bar & Grill. They serve a delicious mojito and mouth-watering kalua pork nachos. In addition to some "later evening" appetizers, Lifes A Beach, Dog & Duck, and What Ales You also have live music most evenings so make sure to check out their event schedules to see what is happening. The music is different every night so make it part of the experience to find which bar suits your party best.

As the Sky Lightens
The moon has set and at last, you've had your fill of drinks, dancing, and female bonding. Have your designated driver pile you party animals into the car, or request an Uber or Lyft home. The Triangle at this time of night is busy for Uber and cab drivers, so you should have no trouble summoning a chariot to whisk you home for a well-earned night's sleep after a girls night out on Maui.
What are some of your favorite Girls Night On Maui activities? Let us know in the comments.
---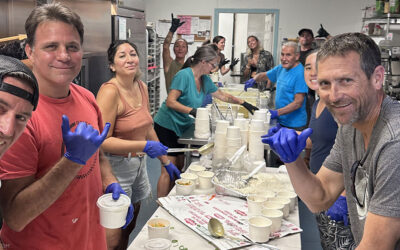 Maui Farmers, Chefs, Restaurants, Purveyors, and Community Volunteers have stepped up to feed the displaced and houseless people of Lahaina and Kula.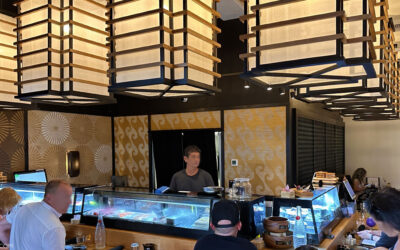 Macadangdang Maui Review. We spent a wonderful day on the West Side of Maui that finished at Macadangdang Maui in Kaanapali.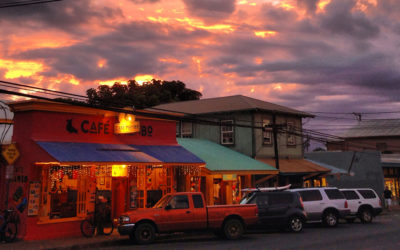 Cafe Mambo Review. Cafe Mambo in Paia on Maui's North Shore upholds the funky, artsy vibe of the town and also serves great food!