Cafe Mambo Review
Nothing is ordinary in Paia Town. Surfers, hippies, movie stars, and sunburnt tourists wander the street. Crystal shops and kava bars crop up alongside high-end boutiques and world-famous restaurants. Each building is as vibrantly painted as the next. But if one establishment exemplifies Paia's funky spirit, it's Cafe Mambo.
30 Baldwin Avenue
Paia, HI 96779
(808) 579-8021
It's hard to miss Cafe Mambo's orange facade, yellow trim, and interior plastered with kaleidoscopic art. Even still, the restaurant is rarely swarmed with people like nearby Flatbread or Milagros. Instead, the laid-back eatery is a favorite watering hole for some of Paia's most interesting characters, service industry folk, and myself.
Between living and working in Paia, I've been to Cafe Mambo dozens of times. Although the cafe flies somewhat under the radar, the service is always quick and friendly, and the food is tasty and consistent. Not to mention, it boasts one of the best happy hours in town.
Although Cafe Mambo is as casual as cafes come, you'll still have to wait to be seated at one of the ten or so tables. You can also grab a seat at the small bar area if it's available. Sit near one of the two big street-facing windows to get a front row seat to the people watching on Baldwin Avenue. Since the restaurant is relatively small, groups larger than eight might have a tough time getting seated together, especially if it's busy. Once seated, service is usually prompt and friendly. Waters and menus are delivered quickly, and I've never had an unreasonable wait for my order to be taken and food to arrive.
When it comes to fare, Cafe Mambo draws inspiration from Spanish, Mediterranean, and American cuisines. The menu features a variety of home-style eats with a few unique exceptions. On weekends the cafe is open for breakfast from 8 am. The kitchen pumps out classic breakfast dishes like omelets, pancakes, huevos rancheros, and breakfast burritos. On weekdays Mambo opens at 11, where a menu of sandwiches, salads, and a variety of burgers takes center stage. Dinner is the same with the addition of tapas, quesadillas, and fajitas.
The most celebrated dish at Cafe Mambo is the crispy duck fajitas. You'll find countless rave reviews of the dish on Mambo's TripAdvisor page. The burgers and fries are excellent too. However, I consider the tofu fajitas an unsung gem, and I'm not even a vegetarian! Regardless of your protein choice, fajita plates come out hot and fresh, piled with sides like guacamole, local greens, sour cream, salsa, beans, and jalapeños.
Despite the famous fajitas, groovy atmosphere, and friendly service, the excellent happy hour makes Cafe Mambo one of my favorite Paia establishments. Every day from 3-6, the cafe serves beer for $3.50 (including a variety of local and seasonal brews), a dozen different cocktails for $5.25, wine for $4.50, and a handful of discounted appetizers. Yes, you read that right. Don't go too crazy.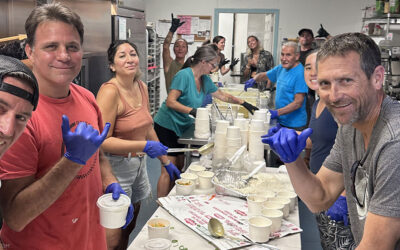 Maui Farmers, Chefs, Restaurants, Purveyors, and Community Volunteers have stepped up to feed the displaced and houseless people of Lahaina and Kula.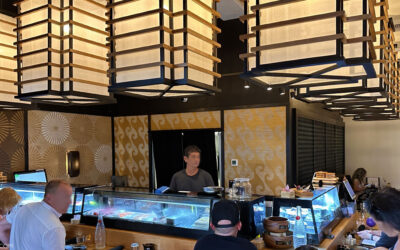 Macadangdang Maui Review. We spent a wonderful day on the West Side of Maui that finished at Macadangdang Maui in Kaanapali.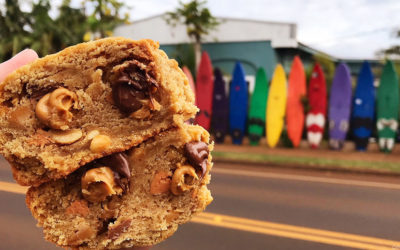 The Maui Cookie Lady Review! Quickly becoming world-famous, The Maui Cookie Lady is serving up huge and delicious cookies you must try!
Maui Restaurant Reviews
Reviewer
Review Date
Reviewed Item
Author Rating