***Cafe O'Lei Dunes has permanently closed.***
Fuego Argentinian Steakhouse replaced Cafe O'Lei Dunes. Cafe O'Lei opened a new location at the Mill House in the Maui Tropical Plantation. Currently (2023), Cafe O'Lei and the experiences listed below can be found at:
CAFE O'LEI AT THE PLANTATION
1670 Honoapiilani Hwy
Waikapu, HI, 96793
808-500-0553
CAFE O'LEI KIHEI
2439 South Kihei Road
Kihei, HI, 96753
808-891-1368
Cafe O'Lei Dunes Restaurant Review
Situated on the beautiful Maui Lani Golf Course with views of the West Maui Mountains, the Dunes Restaurant offers great food at an affordable price.  This sister of Cafe O'Lei in Kihei takes the same approach as the original with great service, tasty dishes, and a casual atmosphere.
This is one of those restaurants that is always busy.  If it's not packed with lunch-break locals for the convenience and unreal prices, it's filled with tourists looking for great food with a view. That being said, this isn't 5-star dining.  It's very good and worth checking out, but it won't be winning Michelin Stars.  The food is approachable, consistent, and satisfying.
CAFE O'LEI DUNES SERVICE
One thing you can bet on is great service when at any Cafe O'Lei.  We go to a Christmas party yearly, and the food and service are always awesome.   This last time I went for lunch with friends, and again it was great.  We never felt rushed, even after having been there for too long enjoying each other's company and the views.
DUNES LUNCH
I started with the French Onion Soup.  You can't go wrong in ordering it at the Dunes.  The perfect primer for the meal to come!  Then I had the Crab Club Sandwich.  Crab salad, bacon, greens, sprouts, avocado, and tomato on thick slices of fresh focaccia bread accompanied by a Caesar salad.  YUM!
DUNES SEATING AND VIEWS
They offer indoor seating as well as outdoor patio seating.  They've added more space for tables outside, which was a good idea.  The views are incredible!  You get comparable views to the Mill House Restaurant a few minutes away without spending the higher-prices.

THE PRICE
This is the main reason we needed to review the Dunes Restaurant in Maui Lani.  Each of the Cafe O'Lei restaurants are great and have similar pricing.  You can get a great meal without spending resort prices.  I think these restaurants (along with TINROOF) are some of the very few that actually serve the community with affordable pricing.  I'm not sure how they pull it off, but we're glad they're here!
CAFE O'LEI AT THE PLANTATION
1670 Honoapiilani Hwy
Waikapu, HI, 96793
808-500-0553
CAFE O'LEI KIHEI
2439 South Kihei Road
Kihei, HI, 96753
808-891-1368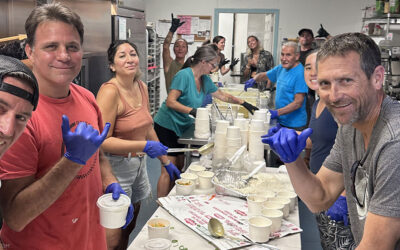 Maui Farmers, Chefs, Restaurants, Purveyors, and Community Volunteers have stepped up to feed the displaced and houseless people of Lahaina and Kula.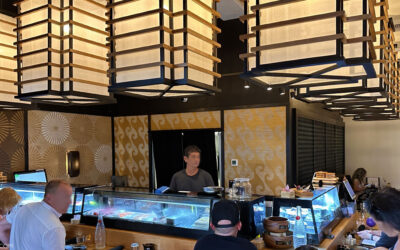 Macadangdang Maui Review. We spent a wonderful day on the West Side of Maui that finished at Macadangdang Maui in Kaanapali.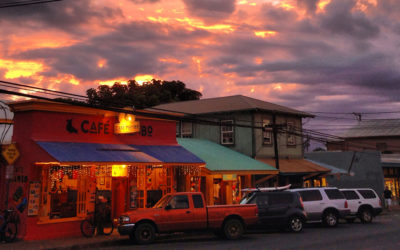 Cafe Mambo Review. Cafe Mambo in Paia on Maui's North Shore upholds the funky, artsy vibe of the town and also serves great food!
Maui Restaurant Reviews
Reviewer
Review Date
Reviewed Item
Cafe O'Lei Dunes Restaurant
Author Rating