From Steak to Cake:
12 Savvy Ways to Cook with Your Hawaiian Coffee
Coffee isn't just a morning necessity or an afternoon indulgence—it can also be used to add a twist to a number of recipes. Whether you'd like to enjoy caffeinated cupcakes or a robust, buzzy steak, here are 12 brilliant uses for your Hawaiian coffee:
1. Savor your morning coffee—without the mug
When it comes to coffee, some of us can't get enough. We're the types that snack on chocolate-covered Kona coffee beans and always order mocha almond fudge ice cream.
Sound familiar? Then look beyond the cup to get your a.m. perk on. Grind up a tablespoon or two of a dark roast, blend with vanilla extract and honey, and add it to your breakfast yogurt. (For a taste of Hawaii, add a sprinkle of dried coconut.) Or, slice a banana and sprinkle it with cinnamon, finely-ground coffee, and a dash of creamer.
Alternatively, you could show off your inner Julia Child and make a coffee-flavored butter to top pancakes, toast (French or otherwise), and waffles: Simply mix a quarter cup of strong brewed coffee with four tablespoons of softened butter. Whisk together until incorporated.
2. Mix up a killer sauce for your ahi poke
Ahi poke—inarguably one of the most popular dishes in Hawaii—consists of cubed, super-fresh yellowfin tuna and is served alone or, typically, over a bed of white rice. While you may have never thought of combining your Hawaiian coffee (or any coffee for that matter) with fish, hear us out: Kona coffee adds a deep, smoky flavor when mixed in a marinade with other ingredients. For an "ono" poke experience, marinate cubed ahi in a mix with soy sauce, oyster sauce, minced garlic, red pepper, sesame seeds, and rock salt.
3. Give your barbeque sauce an earthy flavor
With its bold, tangy flavor, barbeque sauce is a major hit—as in, it's one of the most ubiquitous condiments in the U.S., especially in the deep South.
Ideal for adding zing to everything from pulled pork to mahi-mahi, it reaches new heights when it's made with a touch of bright, crisp coffee. Either go with this excellent recipe by Taste of Home or stir cooled, brewed espresso into your store-bought sauce.
4. Sweeten up your bacon
Bacon on its own may be one of the finest things, besides coffee, to sate your palate. But bacon glazed with maple and coffee? It's spectacular.
Blend a shot of brewed espresso with two tablespoons of pure maple syrup and a tablespoon of dark brown sugar. Coat 12 strips of bacon and bake—not fry—for ten to 12 minutes on each side.

5. Caffeinate your cocktails
Irish Coffees have become a classic for a reason—the sultry blend of whiskey, coffee, and whipped cream lends itself to a heavenly experience.
And yet, coffee can be used in a wide variety of cocktails. Top a cup of hot Kona coffee with cognac, cherry liqueur, and cinnamon for a tart but warm flavor, or use what's left of your afternoon cold brew for what we in Hawaii call pau hana (post-work libations): Add your favorite rum to the brew, along with a shot of vanilla extract and a dash of banana liqueur. Feeling decadent? Scoop vanilla-bean gelato into a martini glass and crown with an espresso shot and Kahlua.
6. Gussy up your greens
Coffee…and vegetables?
Take it from Florida's Maritana's chef Emily Ferrari: "Coffee has an amazing bitter note to it that when used in rubs or lightly sweetened goes amazingly with root vegetables," she says. She suggests mixing coffee with sherry vinegar and brown sugar to (lightly) coat greens or creating a "coffee rub" with chili powder, salt, coffee, and brown butter, which you can then pour over root veggies, such as 'Uala (or sweet potatoes), before roasting.
7. …and perk up your chili
Whether your favorite chili is homemade, from a restaurant, or poured straight into a pan from a can, know that coffee can deepen its already-tantalizing flavors—particularly if you go with a chocolatey coffee like Maui Mokka.
Including a couple of tablespoons of finely-ground espresso or a half cup of strong-brewed coffee can boost its meaty, spicy flavor, while also adding an earthy-sweet dimension.
8. Make an unforgettable steak
Coffee and steak are rarely heard in the same sentence—unless, of course, you're a foodie or an epicurean master.
Become both (or add to your existing street cred) by making a steak with a complex and layered coffee taste. Menus for such rubs abound, but we particularly love this one from bon appetit: Coffee-Rubbed Steak.

9. Brighten your baked goods
Love to sip coffee while you bake? If so, why not combine the two?
From brownies to cakes, you can enliven your baked goods with minimal effort. (Kauai Blue Mountain Coffee is especially good in German Chocolate Cake.) Or, go wild—and evoke your memories of a Hawaiian luau—with this brilliant recipe for Kona Coffee Haupia Pie by KTA Super Stores.
10. Make a mean mole
True: This "tip" is less an unexpected suggestion than an alternative to the traditional Mexican recipe.
Pronounced "MO-leh" (similar to guacamole), this rich, satisfying dish has a blend of peppers that's occasionally accompanied by cocoa and coffee. It's best appreciated spooned over pork, grilled chicken, or enchiladas.
11. Turn your coffee into jelly
Think outside the pot and use your leftover Hawaiian coffee to make jelly. (How retro, right?)
While coffee jelly isn't like the stuff you smear on your bagels, it is just as delicious. Once a common sight in British and American cookbooks, it's now a popular dessert in Japan—so popular, in fact, that it's found not just in restaurants but also in convenience stores. Known there as Kohii Zerii, it's a breeze to make and requires only four ingredients: Coffee, water, sugar, and gelatin. Top yours with whipped cream, vanilla ice cream, or half-and-half—or order it with milk at La Palme D'Or at Oahu's Ala Moana Center.
12. Perk up your hot chocolate
Pass the age of seventeen and you may think of hot cocoa as a childhood treat—or, at least, something to delight in only on wintry holidays.
What a shame that is, as the creamy, chocolatey beverage warms the heart as much as it gladdens the taste buds. Adding hot Hawaiian coffee to the mug of goodness is a no-brainer—this, after all, is essentially a mocha—but it's also often overlooked. Use freshly brewed coffee, such as Catuai, for an ultra-velvety taste, and cap with whipped cream. It'll shoot you back into childhood bliss, while also giving you a very adult-like high.

Last Words:
Inspired to cook with coffee? Keep in mind that the quality of what you create rests in the beans you select. Hawaii's coffees are grown in rich, volcanic soil underneath its famed sunshine, giving you—and your recipes—a taste of paradise.~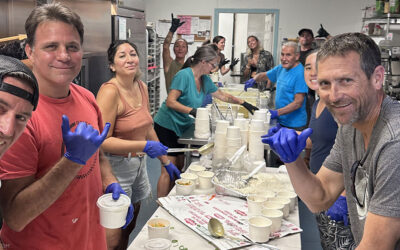 Maui Farmers, Chefs, Restaurants, Purveyors, and Community Volunteers have stepped up to feed the displaced and houseless people of Lahaina and Kula.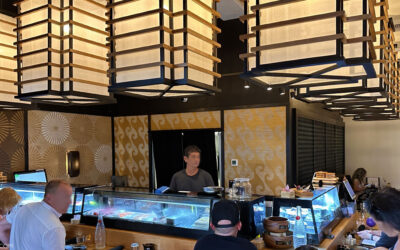 Macadangdang Maui Review. We spent a wonderful day on the West Side of Maui that finished at Macadangdang Maui in Kaanapali.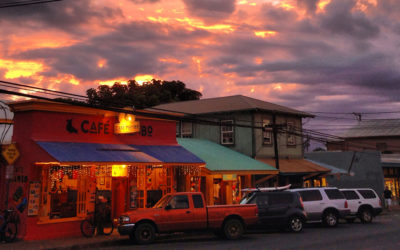 Cafe Mambo Review. Cafe Mambo in Paia on Maui's North Shore upholds the funky, artsy vibe of the town and also serves great food!
Maui Restaurant Reviews
Reviewer
Review Date
Reviewed Item
Cooking With Hawaiian Coffee
Author Rating