Grand Wailea Luau Review
Revisiting and reviewing Maui luaus in our new COVID-19 world is a must now that they've mostly all reopened.
 

We need to know how much they've changed, if they're safe, and whether they're worth going to anymore.

Below we breakdown exactly what has changed at the Grand Wailea Luau (also called 'Aha'Aina Luau) and the pros and cons.

3850 Wailea Alanui Drive
Wailea, HI 96753
(808) 875-1234
What's changed at the Grand Wailea Luau
PROS

&

CONS

 
Check-in – In order to avoid large gatherings of people, there are 2 times for check-in, splitting up the guests.  We'd rather wait 15 minutes on the beach than wait in a long line.  Pro.
 
Lei greeting – Though you're given a friendly greeting and personally led to your private table, the lei isn't put around your neck.  The lei is already on your chair.  Not much of a con.  You are, however, required to wear your mask when not at your table. A mixed bag.
 
Tables – The Tables are all now private. Due to regulations, there are less than 1/2 the tables, which means WAY fewer people and a great view of the stage from every table. This is much preferred and really makes the luau 100X better. Big Pro.
Price – Most all the luaus have gone up in price due to their not being able to have close to as many guests. For how much better the luau experience is now, it's worth each extra penny. A mixed bag.
 
Table Service – I was already a germaphobe before all this COVID-19 stuff.  So avoiding a buffet suits me just fine.  I was worried portions would be too small, but there was more food than my foursome could possibly eat.  Delicious as always! Pro.
IMU Ceremony – The unearthing of the pig is something we look forward to, but it requires everyone gathering around closely.  They did bring out the big on the stage, but it's fun learn about the process by watching it unearthed. Con.
 
Learning Hula– Normally, they gather guests and children to get on the stage to learn the Hula.  They also often find brave adults to play hula games.  Personally, I can do without watching the awkward tourist trying to dance or blow in a conch shell.  But I miss the opportunity for kids to dance on stage.  They still have those that want to learn some moves get up out of their chairs and dance next to the table. A mixed bag.
The Show – They did some different songs and dances than the last time we went.  The show was as good as ever.  No important changes.
Fire Dancing – The fire dancing was better than ever.  At one point, they stood on the roof/wall and spun fire.  It was impressive as always, and personally, I think it was better than before. Pro.
Availability – Currently, The Grand Wailea is only offering this Wailea luau on Friday evenings, so the tables book up quickly.  It's best to make Grand Luau reservations early.

Con

.
Is the Grand Wailea Luau worth it?
In conclusion, though this Maui luau is different in many waves from before COVID-19, we think it's better than it was.  Yes, it's worth it, and we hope they keep the changes once things get back to normal.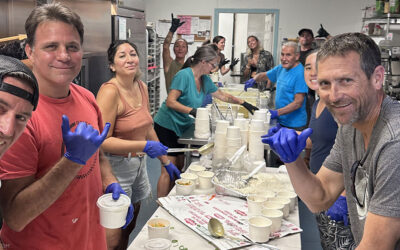 Maui Farmers, Chefs, Restaurants, Purveyors, and Community Volunteers have stepped up to feed the displaced and houseless people of Lahaina and Kula.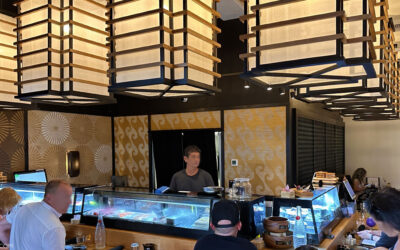 Macadangdang Maui Review. We spent a wonderful day on the West Side of Maui that finished at Macadangdang Maui in Kaanapali.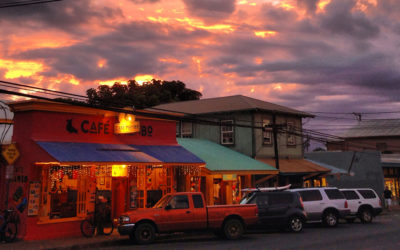 Cafe Mambo Review. Cafe Mambo in Paia on Maui's North Shore upholds the funky, artsy vibe of the town and also serves great food!
Maui Restaurant Reviews
Reviewer
Review Date
Reviewed Item
Author Rating