Havens Maui Review
You've probably already heard of Chef Zach Sato from the Restaurant at Hotel Wailea (executive chef) and his having led kitchens in almost all of Chef Merriman's restaurants for over a decade.
Utilizing his many years of experience, connections with local farms, and his love of comfort food, Chef Sato has opened, what has become vastly popular, his own smash burger and noodle spot in North Kihei (carryout only.)
30 Manao Kala Street (at Shell Station)
Kihei, HI 96753
(808) 868-2600
Kahului & Pukalani Locations coming soon!
chili watah oyster shooters, adobo ribs, and wagyu chow fun are just a few of the dishes that ensure that this isn't your ordinary burger joint. Yes, you can get amazing made-to-order smash burgers, but many come just for the noodle and sushi dishes.
LOCAL: Chef Zach is passionate about local ingredients and supporting sources on our island.  That's where you find the freshest locally caught fish for the fish burger.  It's not just the fish.  They make everything fresh, which you'll notice from first bite to the last.
Chef is also passionate about serving the community, which is why prices are about as low as they could be for Maui.  
Due to high demand, they often sell out of items by the end of the day.  It's a good idea to order online.
Do yourself a favor and order the crazy tots (in the instagram video above) as well as some noodles with your burger.  You'll thank us later.
With a large commercial facility in Pukalani almost completed, you'll see 2 foodtrucks added to our island very soon!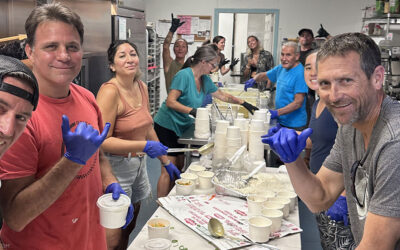 Maui Farmers, Chefs, Restaurants, Purveyors, and Community Volunteers have stepped up to feed the displaced and houseless people of Lahaina and Kula.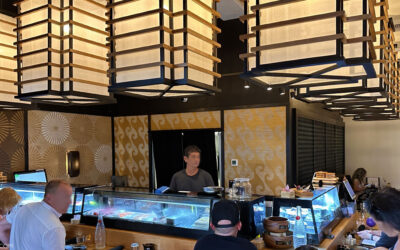 Macadangdang Maui Review. We spent a wonderful day on the West Side of Maui that finished at Macadangdang Maui in Kaanapali.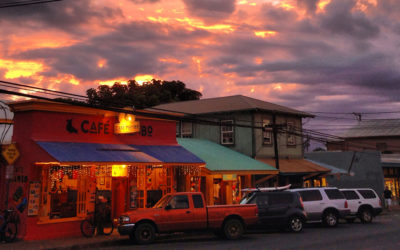 Cafe Mambo Review. Cafe Mambo in Paia on Maui's North Shore upholds the funky, artsy vibe of the town and also serves great food!
Maui Restaurant Reviews
Reviewer
Review Date
Reviewed Item
Author Rating