Kela answers your questions about Maui Luaus
Aloha guys, I'm Kala and I'm here to answer your Maui luau questions. These are the most common luau questions, the ones we get asked on the daily. Let's go!
Maui Luau VIP vs Regular Seating
So what's the difference between Regular versus VIP seating? So here's the great part. VIP, or premium tickets, get you a table closest to the stage. That means you're in at least the first two rows of tables (which is awesome!) And some luaus also allow for early entry. That means you can get to the bar early, situate yourself at your table, and get some amazing sunset photos. Some luaus also give an upgraded lei to each guest (which is beautiful.) VIP tickets are recommended if you want the best view for your luau.
My favorite VIP tickets are with the Andaz Luau.  Even the standard tickets are exceptional, but I figure if you're going to go big, go big at the best Maui luau.
How long to Maui Luaus last?
If you've never been to a luau before, you might be wondering how long do they last. Most Maui luaus are between 2 and 1/ 2 to three hours. This includes greeting, seating, crafts, and then you get to do the fun part: drinks, dinner, a show, and lots of photo opportunities for you and your family.
Which Maui Luaus have fire dancing?
So you might be wondering, which Maui luaus have fire dancers? Pretty much all Maui luaus have some variation of the fire knife dance with the exception of the Old Lahaina Luau. Most Maui luaus are a mix of traditional dance and song from all around the Pacific Islands. The old Lahaina Luau only shares Hawaiian traditions.
What to wear at a luau
A big question might be, what should you wear to a luau? Island casual – This means aloha shirts for men, aloha shirts, or dresses for the ladies. Some guests choose to dress up a bit more than usual.
Are luaus worth it?
A big question we always get is are luaus worth it. The beauty of the modern luau is that it appeals to all ages and every walk of life. Sitting down to delicious food while watching graceful Hula and listening to hypnotic chant and storytelling during a sunset over the ocean is hard for anyone to dislike. Top it off with fire dancing, tropical drinks, and traditional Polynesian demonstrations and games and you've got an experience like no other.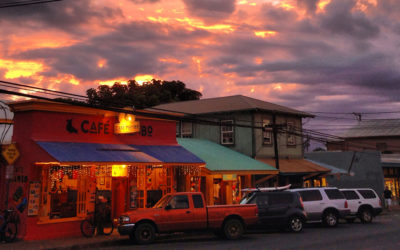 Cafe Mambo Review. Cafe Mambo in Paia on Maui's North Shore upholds the funky, artsy vibe of the town and also serves great food!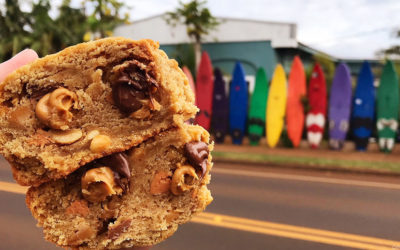 The Maui Cookie Lady Review! Quickly becoming world-famous, The Maui Cookie Lady is serving up huge and delicious cookies you must try!
Kapena's Wood Fired Kitchen Hospitality, great food, and good times are the foundation of Kapena's Wood Fired Kitchen. The chic new pizza joint on Front Street in Lahaina is a product of Trilogy Excursions. The Trilogy ohana has provided Maui visitors with delicious...