Mauka Makai Restaurant Review
We had the pleasure of a special four course meal before the Hawaii Food and Wine Festival prepared by Executive Chef Ikaika Manaku at the Westin Nanea Ocean Villas' Mauka Makai Restaurant.
45 Kai Malina Parkway
Lahaina, HI 96761
(808) 662-6400
The first course was a delicious Yukon Gold Gnocci with charred Hawaiian orange butter, garden herb essence and toasted macadamia nuts.
The second course was truly unique.  Crispy pork , shichimi seared ahi, Maui onion jam, yamasa caramel and sriracha honey.
Everything was delicious thus far, and the service exceptional. The restaurant is beautiful, worth visiting for special occassions.
The real star of the show arrived for the third course in the form of Hot Stone Natural Prime Beef.  The beef came seasoned and sliced after a light sear and placed on a hot stone. It was PERFECT!  Tender, full of flavor and cooked exactly how everyone wanted it (right on our plates!) The dish came with horseradish mashed potatoes, calamansi ponzu, and local herb chimichuri.
The meal was finished with after-dinner drinks and a house-made pound cake, meringue, Lappert's of Hawaii coconut ice cream, and macerated Kula strawberries.
We love the attention Mauka Makai chefs put towards local, in-season ingredients.  This was one of the better meals we've had on Maui.  We'll be back in again soon to review a normal off-the-menu dining experience.  Mahalo!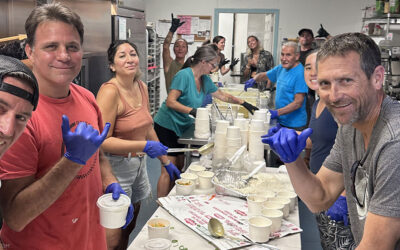 Maui Farmers, Chefs, Restaurants, Purveyors, and Community Volunteers have stepped up to feed the displaced and houseless people of Lahaina and Kula.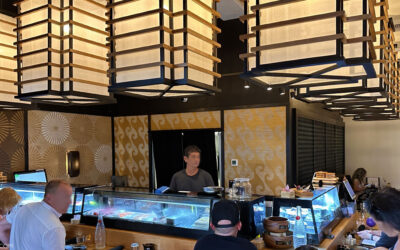 Macadangdang Maui Review. We spent a wonderful day on the West Side of Maui that finished at Macadangdang Maui in Kaanapali.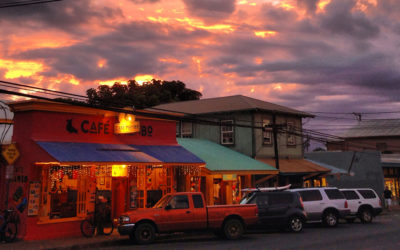 Cafe Mambo Review. Cafe Mambo in Paia on Maui's North Shore upholds the funky, artsy vibe of the town and also serves great food!
Maui Restaurant Reviews
Reviewer
Review Date
Reviewed Item
Author Rating