Satori Maui Review
At the open-air market, in the center of Makawao, a new food truck is enjoying permanent residence.  Satori Maui is serving hand rolls and long rolls filled with delicious, locally-caught fresh fish.
3655 Baldwin Avenue
Makawao, HI 96768
(808) 727-9638
Though it's not cheap (see menu below), the sushi is on par with some of the better sushi spots on Maui.  We particularly like the fact that they're staying true to farm to table.  They source all of their ingredients from Hawaii.  Thus, you won't see tradittional fish roe on your rolls, but they've come up with some clever solutions.  The special I recently ordered had tiny beads of a local lime variety.  It made for a nice citrus note, brightening up an already clean dish.
Speaking of specials
We tried an appetizer special of Hamakua mushrooms, which Morgan Miller (owner and chef) said might become a regular on the menu.  They were delicious!  We haven't tried too much from this spot, so we'll make sure to visit again and share more in the future.
Open: 11-4 daily
At the Makawao Marketplace
3654 Baldwin Ave. Makawao, HI 96768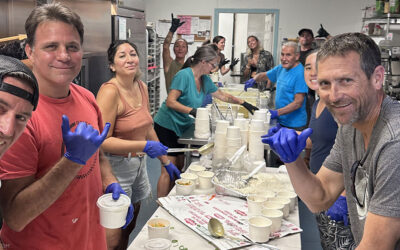 Maui Farmers, Chefs, Restaurants, Purveyors, and Community Volunteers have stepped up to feed the displaced and houseless people of Lahaina and Kula.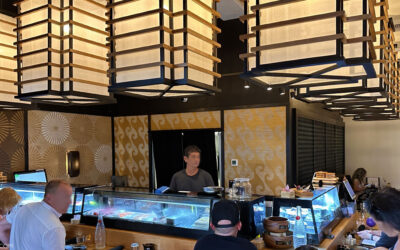 Macadangdang Maui Review. We spent a wonderful day on the West Side of Maui that finished at Macadangdang Maui in Kaanapali.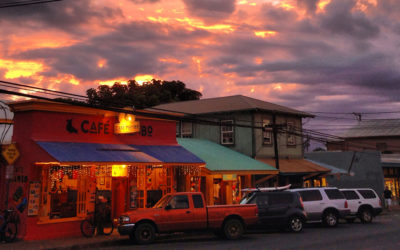 Cafe Mambo Review. Cafe Mambo in Paia on Maui's North Shore upholds the funky, artsy vibe of the town and also serves great food!
Maui Restaurant Reviews
Reviewer
Review Date
Reviewed Item
Author Rating