Sunsets Bar and Grill Restaurant Review
This morning's breakfast had a great view and zero crowd. Our friend Jon has a egg, bacon breakfast while I settled for a pretty massive serving of Ahi Poke Nachos. ONO!!!
This spot used to be Konos, but now it's a little more casual and not very crowded. We had an excellent breakfast.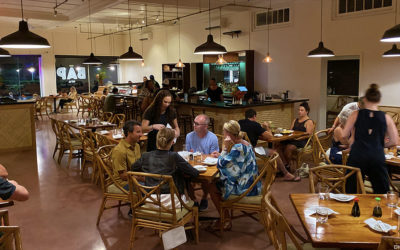 If you haven't had a good bibimbap, you're in for a treat. An assortment of cooked and uncooked ingredients are served in a blazing hot stone bowl.
Haiku needs more great spots to eat & buy local meats. Toohey's Butchery & Bistro is meeting both needs with delicious food & fresh product.
Everything was delicious! The salmon was a touch overdone, but that's my only complaint. The "bacon" and eggs stole the show though.
Maui Restaurant Reviews
Reviewer
Review Date
Reviewed Item
Author Rating