BAP Paia Restaurant Review
*** Unfortunately, BAP Paia closed permantly during the COVID-19 pandemic.***
We've been dying to try the new restaurant at 71 Baldwin Ave. in Paia Town on the North Shore of Maui.  We loved Dazoo, which occupied this same spot before Hana Provisions gave it a go.  Dazoo had one of the best Bibimbaps I've ever had.  So, when we found out BAP would be serving it, we had to try!
If you haven't had a good bibimbap, you're in for a treat.  An assortment of cooked and uncooked ingredients are served in a blazing hot stone bowl.  You pour a delicious fermented Korean chili sauce called Gochujang over everything, then stir it around.  The near-raw egg mixes and cooks and so do the carrots, mushrooms, greens, kimchi, cucumbers, and white rice.
This is a great meal!  Comparing it to Dazoo, I think the ingredients are a little better except for the beef.  I really loved getting seared beef in the bowl and having it cook.  The gochujang was also better at Dazoo.  I asked if they made it in-house.  The waitress said no, which was disappointing.  Can you call your restaurant BAP if you order your gochujang?  I understand how hard it is to make though.  I made my own a few years back, and it took months and cost a pretty penny.  BUT, it was GOLD!  All in all, their bibimbap was very good and worth recommending.
BAP PAIA DRINKS
BAP offers an assortment of fun drinks.  Their bar menu is a major reason to visit.  Beautiful, well-thought cocktails that you won't find many other places.
BAP APPETIZERS (Pupus & Sushi)
When outside, you'll see that SUSHI is lettered as big as BAP.  They have a full sushi bar offering sushi rolls, hand rolls, and specialty rolls.  I knew I was trying the bibimbap, so I didn't try any this time.  I'll be back in soon and will update this review.  Instead, I had the miso soup, which was very good.
ANOTHER BAP ENTREE
We also really enjoyed the LA GALBI shortribs marinated in BAP house sauce with rice.  About as good as it gets.  See their menus below!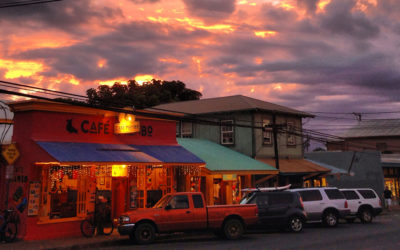 Cafe Mambo Review. Cafe Mambo in Paia on Maui's North Shore upholds the funky, artsy vibe of the town and also serves great food!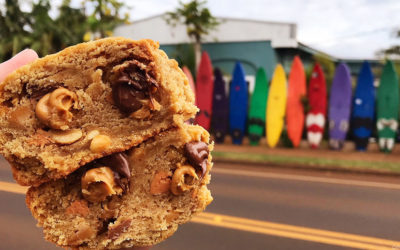 The Maui Cookie Lady Review! Quickly becoming world-famous, The Maui Cookie Lady is serving up huge and delicious cookies you must try!
Kapena's Wood Fired Kitchen Hospitality, great food, and good times are the foundation of Kapena's Wood Fired Kitchen. The chic new pizza joint on Front Street in Lahaina is a product of Trilogy Excursions. The Trilogy ohana has provided Maui visitors with delicious...
Maui Restaurant Reviews
Reviewer
Review Date
Reviewed Item
Author Rating