​10 Best Places For A Burger On Maui
Even the most devout healthy eaters will agree that there's nothing like sinking your teeth into a fresh, gourmet burger. From elk burgers to taro burgers and beyond, we've rooted out the tastiest and most unique burger joints on the Valley Isle.
Here are the 10 best places for a burger on Maui.
Havens
Havens' menu may be straightforward, serving smash burgers, noodles, and temaki, but the flavors here are anything but simple. Havens got its start in a modest location next to Kihei Shell Station, but the word of the delicious burgers and local comfort food spread like wildfire. Now it's not uncommon to see a line stretching out of this take-out-only eatery. Havens' owner, Chef Zach Sato, prioritizes the use of local ingredients and believes that is what makes his burgers rise above the pack. Not to mention, Haven's burgers are all under $15, which is increasingly hard to find these days.
Kihei location: 30 Manao Kala St., Ste 102, Kihei
Hours: 10 am to 8 pm daily.
Kahului location: 591 Haleakala Hwy, Kahului
Hours: 10:30 am to 8 pm, Tuesday through Sunday
Ulupalakua Ranch Store
Located in the remote outpost of Ulupalakua, the old-timey Ulupalakua Ranch Store serves up ultra-fresh local burgers six days a week. With a thriving ranch and cattle scene on Maui, local beef burgers are a dime a dozen. And while the beef burgers at Ulupalakua Ranch Store are extra ono, the options of fresh Ulupalakua lamb, elk, and venison are what sets the store apart. All burgers are made to order, served with local lettuce, tomato, onion, and a selection of cheese. A variety of add ons are available as well. In addition to sandwiches, Ulupalakua Ranch Store also serves heaping plate lunches.
14800 Piilani Hwy, Kula
Hours: 11 am to 5 pm. Closed Mondays
Bully's Burgers
Bully's Burgers offers one of the most off-the-beaten-path dining experiences on Maui. You'll spot Bullys' unassuming shack five miles past Maui Wine, in the remote area known as Kanaio. Bully's Burgers serves 100% grass-fed beef raised on the Triple L ranch on the slopes of Haleakala. The outside seating area offers panoramic views of Maui's rugged south coast and the faraway peaks on the Big Island. In addition to a slew of burger choices, Bullys' menu features a 'pay it forward' option, where patrons can purchase a meal for a keiki or kupuna in need.
15900 Piilani Hwy, Kula
Hours: 12 pm to 6:30 pm, Wednesday through Sunday
Cool Cat Cafe
Family-owned and in operation since 1992, Cool Cat Cafe has become a Lahaina icon. This 1950s style diner has repeatedly been awarded Maui's best burger. An entire menu page is allocated to various burgers, showcasing everything from patty melts on rye to inventive 'Burger of the Month' specials. Burgers here are made to order, always fresh and never frozen, and prepared with Cool Cat's special blend of spices. Don't forget to try one of their adult milkshakes for a quintessential Cool Cat Cafe experience.
658 Front St #160, Lahaina
Hours: 10:30 am to 9 pm daily
Moku Roots
Just because Moku Roots is a plant-based cafe doesn't mean they don't serve some of the best burgers around. That's right- the taro burger from Moku Roots is second to none. Not only was taro a life-sustaining staple for thousands of years in the islands, but you don't have to worry about any weird filler ingredients in Moku Roots' vegetarian burgers. This unique, 100% Hawaiian burger is served on a homemade wheat-oat bun with mac nut aioli, lettuce, tomato, and onion. Moku Roots is also the only zero-waste restaurant on Maui. To-go items come wrapped in ti leaves, tied with a banana-fiber twine.
Lahaina Gateway Center, 335 Keawe St, Lahaina
Hours: 10:30 am to 8 pm, closes at 3 pm on Sundays
Teddy's Bigger Burgers
Teddy's Bigger Burgers was born from humble roots. Backyard cookouts and high-quality burgers inspired the colorful, 50s-themed burger chain. After a year of meticulously crafting burger recipes, owners Ted and Rich opened the first Teddy's at the foot of Diamond Head in 1998. Today, the chain boasts nearly a dozen restaurants in Hawaii, one on the US mainland, and four international locations. Teddy's is best known for its tangy secret sauce- the hallmark sign of a great burger joint. Burgers here are made to order and fully customizable, down to the size of the patty.
Lahaina Gateway Center, 335 Keawe St, Lahaina
Hours: 10 am to 9 pm daily
Stewz Burgers
Voted 'Best Burger in Hawaii' by Business Insider and USA Today, Stewz serves gourmet, 100% 'born-and-grazed on Maui' burgers. If you're extra hungry, go for a classic triple burger, which weighs in at one pound, two ounces! Otherwise, set your sights on Stewz specialty burgers, namely, the Kula- a 6oz Maui grass-fed beef patty with Monterey Jack cheese, avocado, shaved red onion, roasted garlic, green poblano chilies, and house chipotle lime aioli.
Kihei location: Kukui Mall, 1819 South Kihei Road
Hours: 3:30 pm to 8 pm Thursday and Friday. 12 pm to 8 pm Saturday and Sunday.
Upcountry location: Kulamalu Food Trucks, 24 Kiopaa St, Kula
Hours: 11 am to 6 pm, closed Sundays
Colleen's at the Cannery
Colleen's is a homey Haiku eatery located in a former pineapple cannery. This local watering hole is a popular breakfast joint, but after 11:00 am, Colleen's starts serving up the best burgers in Haiku. Burgers are made with hormone-free Maui Cattle Co. beef, locally grown tomatoes, lettuce, onion, and muenster cheese on a whole wheat bun. If you're stopping by for lunch, be sure to add fries. Colleen's crispy fries take the meal to the next level.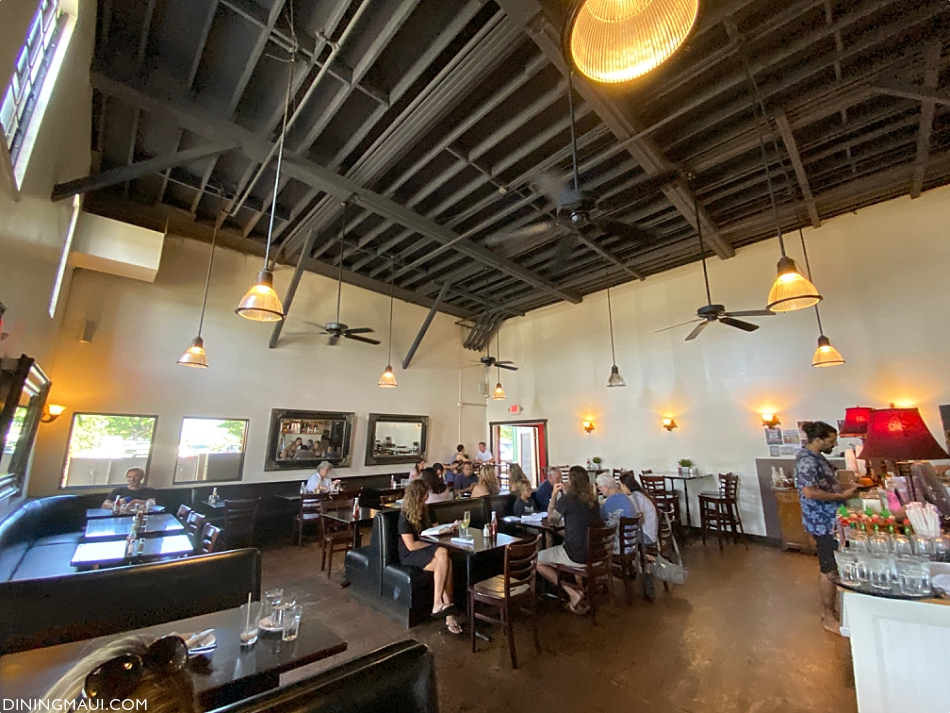 810 Haiku Rd, Haiku
Hours: 7 am to 9:30 pm daily. Burgers are served after 11 am
Milagros
From its buzzy location on the corner of Baldwin Avenue and Hana Highway in Paia, Milagros pumps out flavorful southwestern cuisine. One of the highlights? The monstrous, half-pound, certified Black Angus Beef burgers. Try the Ring of Fire burger with hot chipotle sauce, blue cheese crumbles, and fresh jalapenos on a locally baked brioche bun. You can't go wrong in pairing it with one of Milagos' famous happy hour margaritas.
3 Baldwin Ave, Paia
Hours: 11 am to 9 pm daily
Paia Fish Market
Getting tired of beef? Get your fish burger fix at Paia Fish Market. Paia Fish Market is a veritable fish emporium, serving a variety of fish prepared in a multitude of ways. Their fish burgers are charbroiled to perfection and piled with coleslaw, tomato, cheddar/jack cheese, and house-made tartar sauce. If beef burgers are your go-to, don't fret. Paia Fish Market also serves tasty classic cheeseburgers.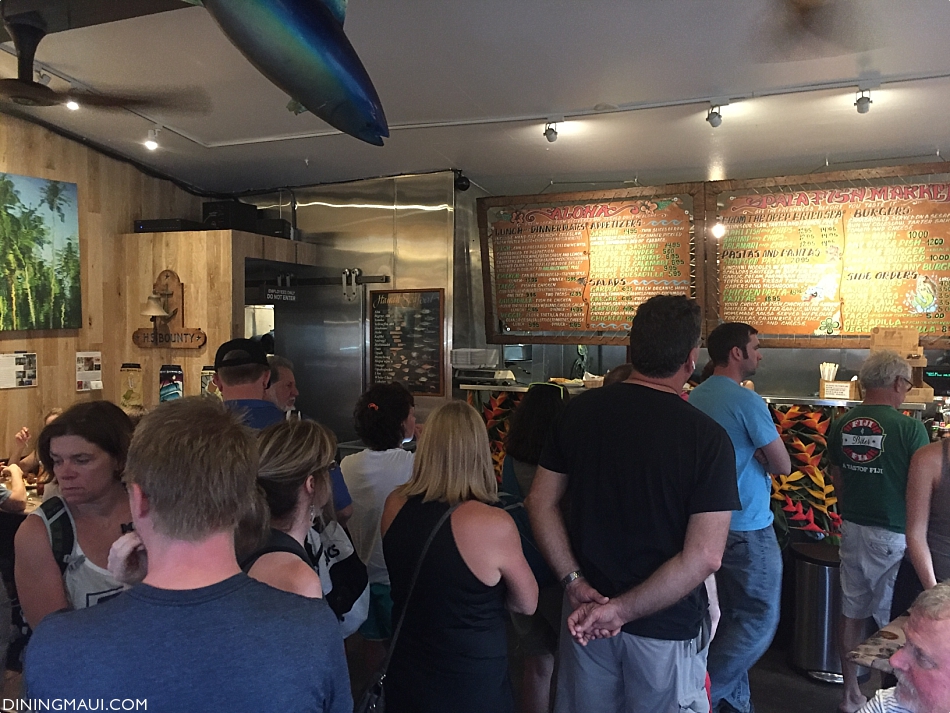 Original location: 100 Baldwin Ave, Paia
Hours: 11 am to 9:30 pm daily
Kihei Location: 1913 S Kihei Rd, Kihei
Hours: 11 am to 9 pm daily
Lahaina Location: 632 Front St, Lahaina
Hours: 11 am to 8:30 pm
Those are our 10 favorite Maui burger joints. Do you agree? Let us know if we missed one or if you think one should be dropped off our list in the comments below.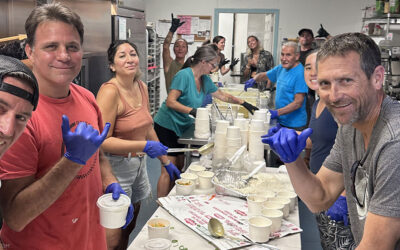 Maui Farmers, Chefs, Restaurants, Purveyors, and Community Volunteers have stepped up to feed the displaced and houseless people of Lahaina and Kula.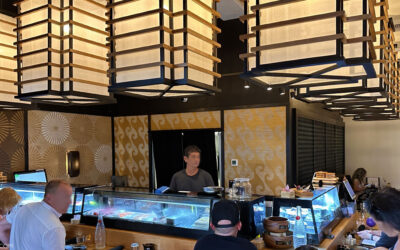 Macadangdang Maui Review. We spent a wonderful day on the West Side of Maui that finished at Macadangdang Maui in Kaanapali.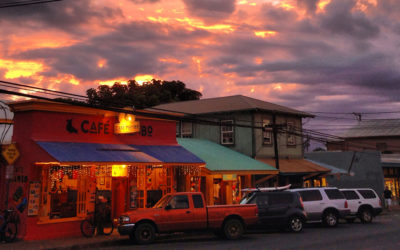 Cafe Mambo Review. Cafe Mambo in Paia on Maui's North Shore upholds the funky, artsy vibe of the town and also serves great food!