Freshies Maui Review
This week, we had lunch and breakfast at Freshies Maui, the new restaurant taking over what was the Market Fresh Bistro.  Located behind what was the Makawao Steak House, and next to Viewpoints Gallery, is a new (and much needed) spot for quick, fresh, delicious food. 
3620 Baldwin Avenue
Makawao, HI 96768
(808) 868-2350
Lunch
My favorite item so far was a mix of 2 dishes.  I did a half-order of the Crunch Salad (spring greens, broccoli, red cabbage, carrots, tomatoes, in a creamy basil dressing with sunflowers, pumpkin seeds, mac nuts and cheese.) DELICIOUS.  I also had a chicken taco a la carte.  Everything was delicious!  They bring a tray of hot sauces, including a homemade fire sauce we weren't brave enough to try… this time.
Drinks
They've got a strong drinks menu (see below) but we opted for the green and black iced tea.  Delicious!  Next time, I'll get the Spaten or ask what they have on tap.
Breakfast
This morning I grabbed a coffee and their Huevos Rancheros (organic housemade pinto beans, brown rice, organic eggs, cheddar, corn tortillas, ranchero sauce, sour cream, guac, and black olives).  I understand why they call themselves "Freshies" now.  It was great and came out faster than I could've gotten a coffee at Sip Me.  The coffee was good too.  Next time, I want to try their Shrimp Scampi.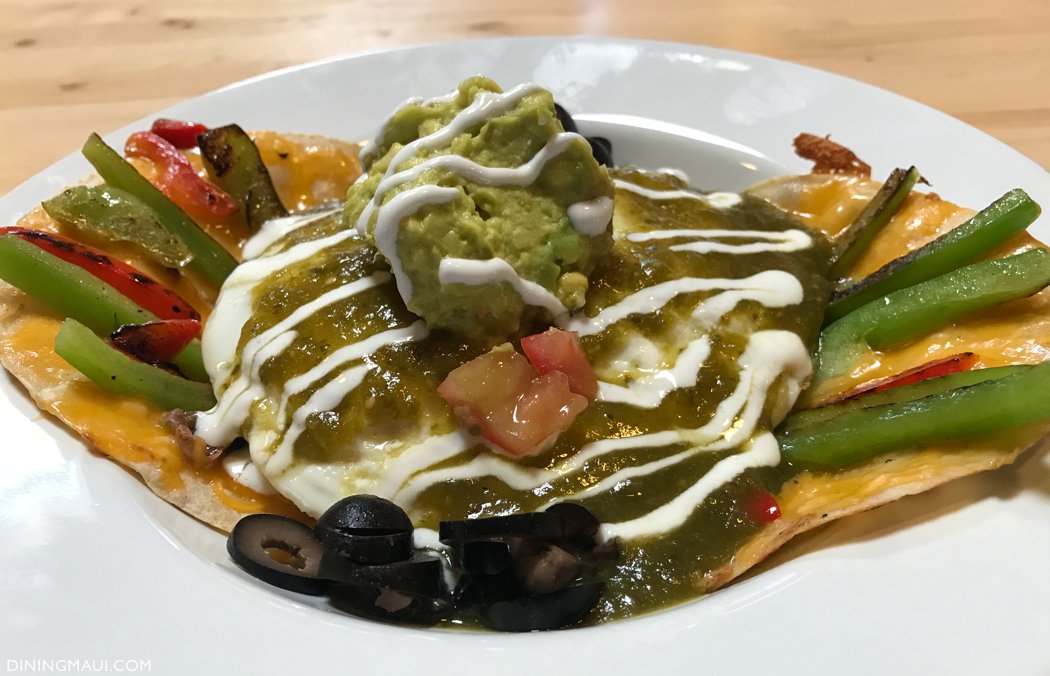 Worth Checking out!
Waiting on your food isn't the only reason to visit just left of Freshies to watch glass blowing and see some truly incredible artwork at Hot Island Glass.
They've got beautiful large pieces as well as small souvenirs like jewelry.  These artists have been producing in Makawao for decades, so don't be afraid to support local and take something beautiful home.
Freshies Restaurant Menus
Located on the patio at Mahalo Aleworks, you'll find Upcountry Sausage Co grilling up made-to-order sausage sandwiches piled high with a range of toppings and mouthwatering sauces.
This is the best pizza we've had on Maui. Restaurant Marlow is owned and operated by Maui chef Jeff Scheer in Pukalani, Maui.
Sprout Vegan Cafe serves a variety of vegan cuisines created from local ingredients, including dishes with a Hawaiian-style twist.
Maui Restaurant Reviews
Reviewer
Review Date
Reviewed Item
Author Rating