Freshies Maui Review
This week, we had lunch and breakfast at Freshies Maui, the new restaurant taking over what was the Market Fresh Bistro.  Located behind what was the Makawao Steak House, and next to Viewpoints Gallery, is a new (and much needed) spot for quick, fresh, delicious food. Call them at (808) 868-2350.
Lunch
My favorite item so far was a mix of 2 dishes.  I did a half-order of the Crunch Salad (spring greens, broccoli, red cabbage, carrots, tomatoes, in a creamy basil dressing with sunflowers, pumpkin seeds, mac nuts and cheese.) DELICIOUS.  I also had a chicken taco a la carte.  Everything was delicious!  They bring a tray of hot sauces, including a homemade fire sauce we weren't brave enough to try… this time.
Drinks
They've got a strong drinks menu (see below) but we opted for the green and black iced tea.  Delicious!  Next time, I'll get the Spaten or ask what they have on tap.
Breakfast
This morning I grabbed a coffee and their Huevos Rancheros (organic housemade pinto beans, brown rice, organic eggs, cheddar, corn tortillas, ranchero sauce, sour cream, guac, and black olives).  I understand why they call themselves "Freshies" now.  It was great and came out faster than I could've gotten a coffee at Sip Me.  The coffee was good too.  Next time, I want to try their Shrimp Scampi.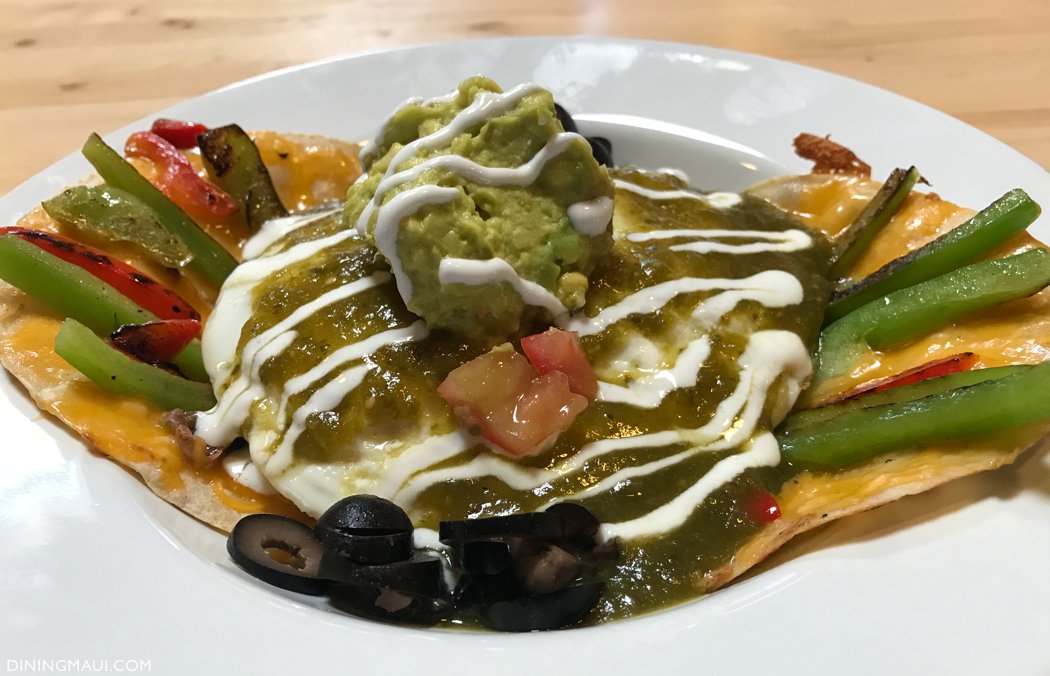 Freshies Restaurant Menus
2020 Chef of the Year Taylor Ponte and event planner Natasha Joslin run multi-course kitchen take overs on Maui that you'll never forget.
Aloha Aina BBQ serves incredible huli huli chicken, kalbi short ribs, mexican street corn and locally caught fish in Haiku, Maui.
Haiku needs more great spots to eat & buy local meats. Toohey's Butchery & Bistro is meeting both needs with delicious food & fresh product.
Maui Restaurant Reviews
Reviewer
Review Date
Reviewed Item
Author Rating