Best Spots On Maui For A Picnic
Why stress over restaurant reservations when Maui is home to countless magnificent picnic locations? Pack a cooler, bring along your favorite picnic blanket, and ditch stuffy restaurants in favor of a more rustic dining experience. From the mountains to the ocean to the jungle, here are the best spots on Maui for a picnic.

Launiupoko Beach Park
Lahaina
Launiupoko is an ideal location for an al-fresco lunch. Nestled a few miles south of Lahaina, this always-buzzy beach park is an ultra-popular spot for gatherings like birthdays and BBQs, making the park's few picnic tables a hot commodity. Instead, bring along a picnic blanket and spread out on the grassy waterfront or in the shade beneath a towering monkeypod tree. Although the swimming areas aren't Maui's finest, Launiupoko is a terrific beginner surf spot, so don't forget to pack your surfboards!
What to pack: Sunscreen, surfboards, picnic blanket, and lunch from Leoda's Kitchen.
Amenities: Picnic tables, showers, restrooms, BBQ grills, parking in the beach lot and across the street.
Kamaole Beach Park III
Kihei
Often referred to as Kam 3, this Kihei beach park provides a superb vantage point for whale watching (in winter) and excellent sunset views. Kam III is popular among beachgoers for its golden sands and lovely swimming conditions. But when it comes to picnics— the park area is where it's at. Grab a seat at a picnic table overlooking the beach, or head over to the southern edge of the park and kick back on the grassy bluff. Kamaole III is favored for local celebrations, so it usually gets crowded on weekends.
What to pack: Picnic blanket, camera for epic sunset views, and early dinner from That's A Wrap or 808 Deli.
Amenities: Picnic tables, swingset, lifeguards, restrooms, BBQ grills, showers, beach parking.
Hosmer Grove
Haleakala
Need a break from the beach? Hosmer Grove in Haleakala National Park is the perfect place to beat the heat. Perched at 7,000 feet, Hosmer Grove is a grassy campground fringed by eucalyptus, pines, and native shrubs. Unless it's a busy day at the campground, you can easily snag a picnic table at an empty camping plot. Otherwise, grab a seat in the grass or on a log— you're in nature, after all! After lunch, walk off your meal on the half-mile loop trail that meanders through a conifer forest.  Another great Upcountry option is Rice Park shown in the main photo above.
What to pack: Warm jacket, hiking shoes, and takeout lunch from Kula Bistro or Restaurant Marlow.
Amenities: Picnic tables, potable water, pit toilets.
Baldwin Beach Park
Paia
Nestled on the outskirts of Paia Town, Baldwin Beach is home to a long, white strip of sand and dazzling turquoise waters. Head to the east end of the park, where a cozy cove is framed by waving ironwood trees and a boulder jetty— an optimal location for swimming, sunbathing, or picnic lunches. This north shore beach park also boasts a covered pavilion with picnic tables, should you need a break from the sun. Aim to visit Baldwin on a calm day: big surf can cause the beach to disappear completely, and strong winds kick up handfuls of sand that can give your meal an unwanted crunch. But when conditions are mellow, few places are as dazzling as this Paia park.
What to pack: Sunscreen, swimsuit, picnic blanket, lunch from Flatbread Pizza or Paia Fish Market.
Amenities: Covered pavilion, picnic tables, beach parking, lifeguards, showers, restrooms.
Puaʻa Kaʻa State Wayside
Road To Hana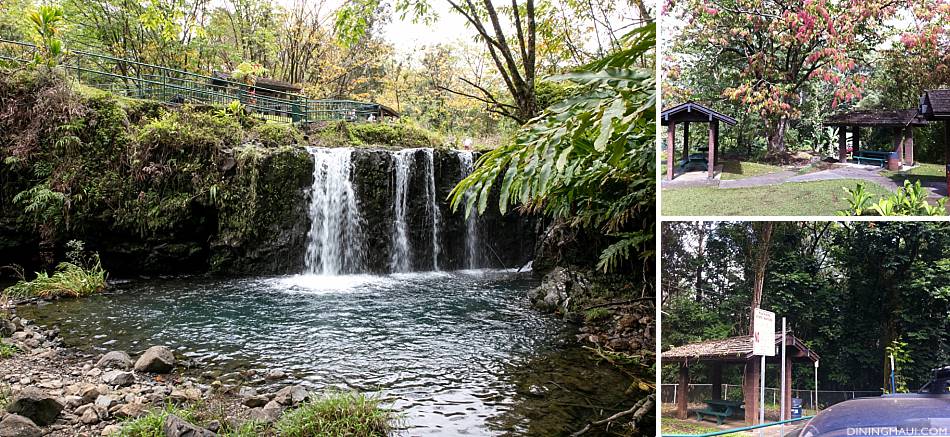 Puaʻa Kaʻa State Wayside has everything a visitor looks for in a Road to Hana stop: parking, restrooms, picnic tables, and, most importantly, waterfalls. Located near mile marker 22.5 on Hana Highway, this state wayside sits amid a tangle of tropical greenery. Visitors often stop to snap photos of the park's pair of idyllic waterfalls or refresh in the chilly waters that pool beneath them. Take lunch at one of the park's picnic tables, where you can listen to the sound of the cascading stream and watch as opportunistic feral chickens wait for scraps (don't feed them!).
What to pack: Rain jacket, bug spray, and kalua pork sandwiches and banana bread from Halfway to Hana. (Grab banana bread from Hana Farms on the way back.)
Amenities: Covered picnic tables, walking paths, restrooms, parking.
Kahekili Beach Park
Kaʻanapali
Kahekili Beach is like Kaʻanapali's quiet, laid-back sister. Also known as Airport Beach, Kahekili's golden sands unfurl from the northern side of Black Rock towards Honokowai. Just beyond the sand, calm waters and a vibrant reef beckon snorkelers and scuba divers alike. But it's the beach park's grassy waterfront, shady palm trees, and a covered pavilion that attracts picnicking families. Easy access, epic views, and relatively chill crowds add to this West Side beach park's allure.
What to pack: Sunscreen, beach chairs, snorkel gear, and poke bowls from Times Supermarket Honokowai.
Amenities: Picnic tables, beach parking, covered pavilion, restrooms, showers.
Kepaniwai Park
Wailuku
Kepaniwai Park is the gateway to Iao Valley State Monument. Situated on the banks of the Iao Stream, Kepaniwai Park boasts a unique collection of heritage gardens that showcase and honor the many cultures that make up Hawaii. Home to a group of picnic pavilions, the park is a popular spot among locals for birthday parties, grad parties, and other gatherings. But on weekdays, Kepaniwai Park is often tranquil and the ideal place to enjoy a quiet picnic lunch. After your meal, wander the heritage gardens and marvel at Iao Valley's awe-inspiring scenery.
What to pack: Walking shoes, camera, sandwiches from 808 on Main or Ba-Le in Wailuku.
Caution: The stream has been known to flash flood, so it's best to stay high and dry while enjoying it from a distance.
Amenities: Gardens, parking, picnic pavilions, BBQ grills, walking trails, restrooms.
Pin Us!
Please click on the pins below to add this article to Pinterest!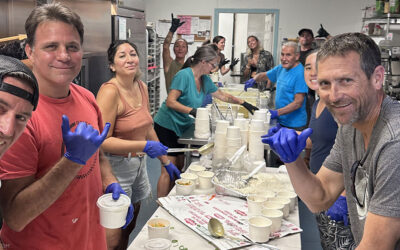 Maui Farmers, Chefs, Restaurants, Purveyors, and Community Volunteers have stepped up to feed the displaced and houseless people of Lahaina and Kula.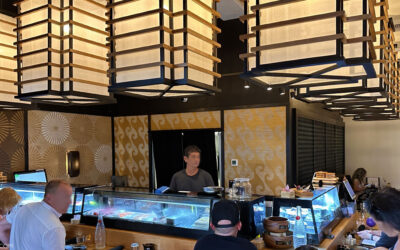 Macadangdang Maui Review. We spent a wonderful day on the West Side of Maui that finished at Macadangdang Maui in Kaanapali.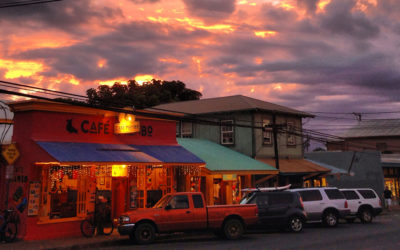 Cafe Mambo Review. Cafe Mambo in Paia on Maui's North Shore upholds the funky, artsy vibe of the town and also serves great food!