Star Noodle restaurant Review
Last evening we had yet another delicious meal at one of our favorite west side spots, Star Noodle in Lahaina.
Their location is a little of the normal tourist path, which was smart because they know guests are willing to drive 5 minutes more for his food (and I'm sure the location aids in the fact that prices are astonishingly low relatively.)
Everything was delicious! The salmon was perfect this time, and the ribeye blew us all away.  The "bacon" and eggs stole the show though (see the video below.)
Every time we go here, it's PACKED!  Both the last times we went at around 5.  The first time, we got seats right away at the bar, but last night (with 7 people) it took over an hour and a half to get it.  Make your reservations early!
Great staff, excellent ambiance, perfect food and at great prices. Mahalo!
We tried a few new things this time.  The Vietnamese Crepe was good, and the malasadas were unreal-delish.  WOW!  We had 3 kinds of homemade ice-cream with it: black sesame (everyone's favorite) honey, and a berry ice cream.  SO GOOD!  The Malasadas came with 3 sauces: caramel, mango and chocolate.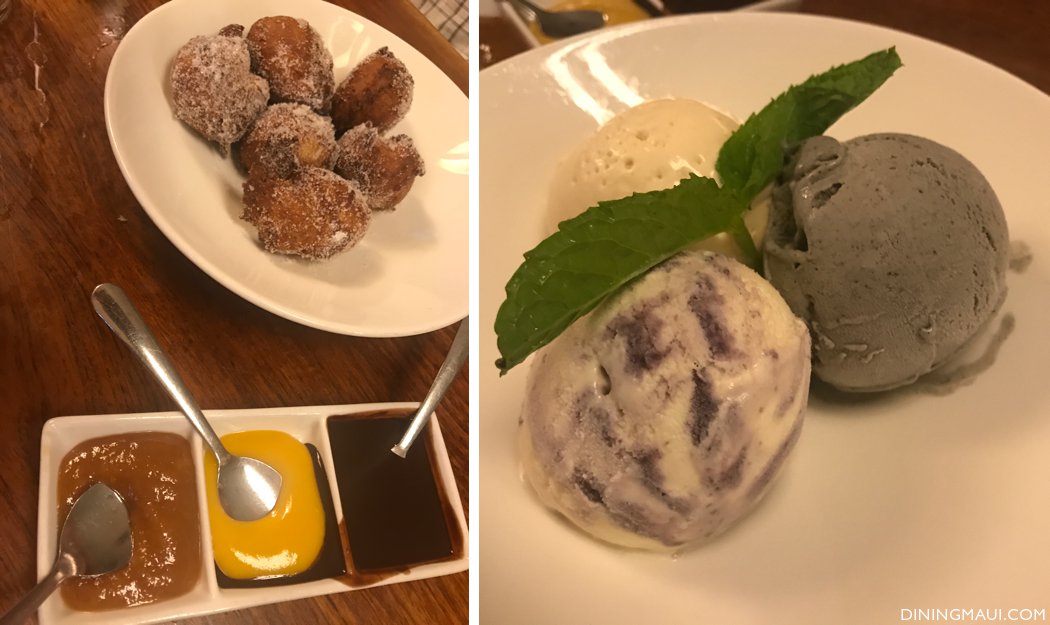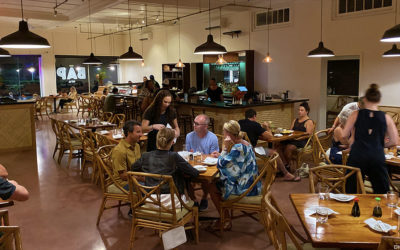 If you haven't had a good bibimbap, you're in for a treat. An assortment of cooked and uncooked ingredients are served in a blazing hot stone bowl.
Haiku needs more great spots to eat & buy local meats. Toohey's Butchery & Bistro is meeting both needs with delicious food & fresh product.
The Waikapū Valley was a little cloudy, but blue skies hung overhead. I love when the clouds weave through the mountains. Truly a unique view.
Maui Restaurant Reviews
Reviewer
Review Date
Reviewed Item
Author Rating