Star Noodle restaurant Review
UPDATE: MAY 21ST, 2021
Our favorite Lahaina restaurant has a new (much better) location.  They've taken over the oceanfront location property where Aloha Mixed Plate used to be.  Now, you can enjoy your favorite west side dining with ocean views (if you can get a reservation.)
1285 Frong Street
Lahaina, HI 96761
Here's our review from yet another delicious meal at one of our favorite west side spots, Star Noodle in Lahaina.
Everything was delicious! The salmon was perfectly cooked, and the ribeye blew us all away.  The "bacon" and eggs stole the show though (see the video below.)
Every time we go here, it's PACKED!  Both the last times we went at around 5.  The first time, we got seats right away at the bar, but last night (with 7 people) it took over an hour and a half to get it.  Make your reservations early! (this portion was written pre-COVID.  Now, you need to make reservations months ahead or get takeout.)
Great staff, excellent ambiance, perfect food and at great prices. Mahalo!
We tried a few new things this time.  The Vietnamese Crepe was good, and the malasadas were unreal-delish.  WOW!  We had 3 kinds of homemade ice-cream with it: black sesame (everyone's favorite) honey, and a berry ice cream.  SO GOOD!  The Malasadas came with 3 sauces: caramel, mango and chocolate.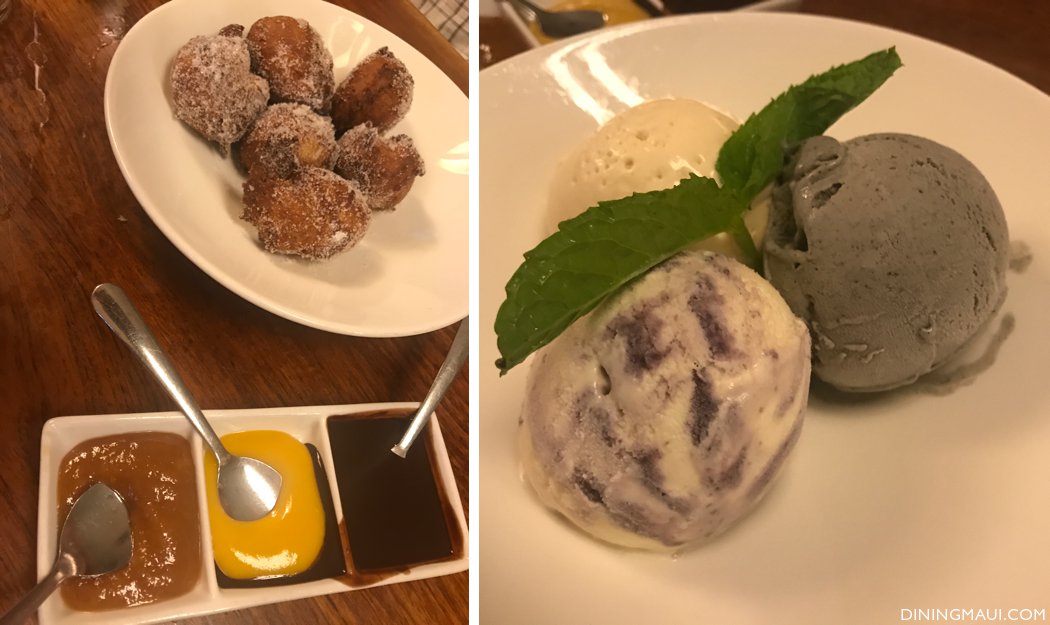 Curious about other restaurants and chefs on the west side of Maui?  Read an interview with Chef Zachary Coltes from the Sheraton Maui.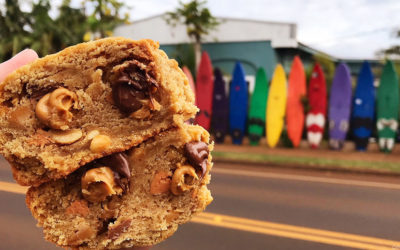 The Maui Cookie Lady Review! Quickly becoming world-famous, The Maui Cookie Lady is serving up huge and delicious cookies you must try!
Maui sushi has a reputation for being some of the best in Hawaii. Here are 10 of our favorite sushi restaurants on Maui.
Kapena's Wood Fired Kitchen Hospitality, great food, and good times are the foundation of Kapena's Wood Fired Kitchen. The chic new pizza joint on Front Street in Lahaina is a product of Trilogy Excursions. The Trilogy ohana has provided Maui visitors with delicious...
Maui Restaurant Reviews
Reviewer
Review Date
Reviewed Item
Author Rating