Toohey's Butchery & Bistro
Right across the street from Colleen's, in the heart of Haiku, Toohey's Butchery and Bistro is open for business at 824 Kokomo Road!  We've seen at the Upcountry Farmer's Market for some time now, and we finally had a chance to try their food!  First, we'll discuss what we ate at the Bistro.
824 Kokomo Road
Haiku, HI 96708
(808) 856-0311
The Bistro
They're being smart and starting out slow (they've been open less than 2 weeks) with the restaurant only open Wednesday through Sunday 11-9. We're told they have live music on weekends in what will soon be the beer garden, but for now it's BYOB.
Their menu is limited to tacos (pork and beef) and cheeseburgers to start. We tried both and were BLOWN AWAY! The beef taco was my favorite.
The Butchery
Local, organic, gmo-free meats? YES PLEASE! After our meal, I dropped into the butchery (open 7 days a week 9-11.) They had just gotten in a fresh pig from Malama Farms (we love David and Tina!) They also had some really nice cuts of beef, but we went with the pork tenderloin.
We took it home, rolled it in herbs and spices, seared it in a pan and finished it in the oven. It was DELICIOUS! The best pork I've ever made, without a doubt.
There's something to be said about local famers that care about their animals. We'll be back with another update with better photos soon. ALOHA and welcome to the neighborhood!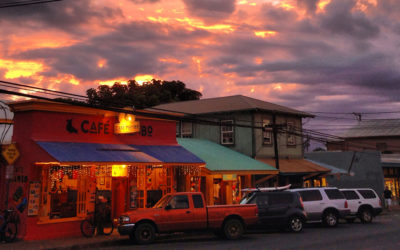 Cafe Mambo Review. Cafe Mambo in Paia on Maui's North Shore upholds the funky, artsy vibe of the town and also serves great food!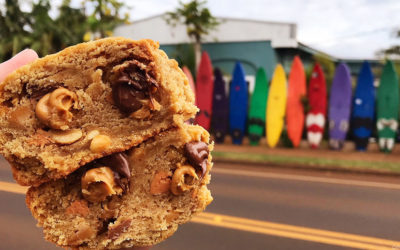 The Maui Cookie Lady Review! Quickly becoming world-famous, The Maui Cookie Lady is serving up huge and delicious cookies you must try!
Kapena's Wood Fired Kitchen Hospitality, great food, and good times are the foundation of Kapena's Wood Fired Kitchen. The chic new pizza joint on Front Street in Lahaina is a product of Trilogy Excursions. The Trilogy ohana has provided Maui visitors with delicious...
Maui Restaurant Reviews
Reviewer
Review Date
Reviewed Item
Toohey's Butchery & Bistro
Author Rating