Habibi Restaurant Review
(as of this update, I think they're moving locations. Don't see them anymore.) 
It's high time we review one of our favorite Upcountry Maui restaurants, Habibi on Maui, one of Makawao's few really great spots to eat.  Our little, sleepy Paniolo town is starved for more options for lunch and dinner, and this is one worth checking out.  NOTE:  Casanova's has changed ownership so we might see a rebuild and new food, Makawao Steakhouse remains dormant, and we just heard Polli's will have some new management, so there's hope there too.)
3655 Baldwin Avenue
Makawao, HI 96768
(808) 727-9638
Outdoor Seating
We love what they've done with this space.  Habibi's garden setting has plenty of shade and sits in the very heart of Makawao.
Al Souq Mezza
Without a doubt, our favorite dish is the Al Souq.  It's a pretty massive meal (could easily be split with another if not terribly hungry) with lamb, chicken, falafel, cauliflower, hummus, tabouli, green salad, toum (we can't get enough of this garlic bomb), feta cheese, rice, and pita bread.
Other Mediterranean Dishes
There are other plates (vegetarian, vegan, fish, and hummus/falafel/pita), shawarmas, appetizers, spicy fries, zaatar bread, and food for the keiki.
Open 11am-6pm
3655 Baldwin Ave, Makawao, HI 96768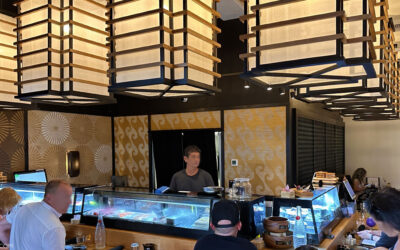 Macadangdang Maui Review. We spent a wonderful day on the West Side of Maui that finished at Macadangdang Maui in Kaanapali.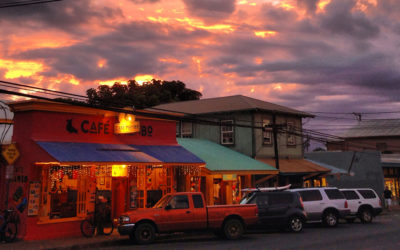 Cafe Mambo Review. Cafe Mambo in Paia on Maui's North Shore upholds the funky, artsy vibe of the town and also serves great food!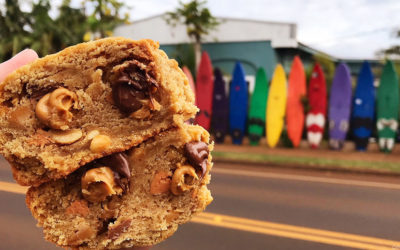 The Maui Cookie Lady Review! Quickly becoming world-famous, The Maui Cookie Lady is serving up huge and delicious cookies you must try!
Maui Restaurant Reviews
Reviewer
Review Date
Reviewed Item
Author Rating