15 Amazing Maui Food Trucks
Food trucks are the best trend since sliced bread. These eateries-on-wheels are truly a win-win for businesses and customers— business owners are able to operate with less overhead, and customers can eat out without the fuss of going to a restaurant. And, if you visited Maui in the post-covid era, you know that dining out can be a hassle. Fortunately, Maui is home to a plethora of drool-worthy food trucks, from Hana to Lahaina and everywhere in between.
Check out our favorite Maui Food Trucks!

KAHULUI
Havens
591 Haleakala Hwy, Kahului
The Havens empire started in a brick-and-mortar location near Shell in Kihei and recently expanded to include a food truck in Kahului. This local establishment was founded by homegrown Maui chef Zach Sato, who emphasizes local products in his restaurant. The Havens menu is straightforward: temaki and smash burgers (noodles are available at the storefront). Go for an Umami burger, flavorfully layered with roasted mushrooms, bacon jam, pickled jalapeno, and bleu cheese aioli.
Shaka Tacos
150 Hana Hwy, Kahului
Shaka Tacos is best known for its unique take on Mexican food and, more importantly, whopping portion sizes. This sleek food truck boasts an expansive menu with an extensive list of burrito and taco options, taquitos, quesadillas, chimichangas, and Asada fries. If Shaka Tacos' menu makes your head spin, you can't go wrong with a birria taco plate with homemade consomme or a bigger-than-your-head-sized veggie burrito (don't knock the veggie option, it's one of their best sellers.) Shaka Tacos recently moved from Haiku to Kahului, so ignore the 'permanently' closed banner on Google and Yelp. This Maui food truck is definitely open!
Like Poke?
591 Haleakala Hwy, Kahului
If you like poke, Like Poke is the place for you. Ahi takes center stage here, showcased in a range of raw and fried dishes. Owner Danny Kalahiki sources fresh caught ahi for his poke bowls, resulting in melt-in-your-mouth goodness. If raw fish isn't your thing, try the fried poke, namely the Hurricane Fried Poke. Otherwise, go for a classic shoyu ginger poke bowl.
808 Plates Maui
214 Hoʻokele St, Kahului
Although located off-the-beaten-food-truck-path, 808 Plates Maui consistently outshines its nearby competitors. 808 Plates pumps out straightforward yet delicious plate lunches day in and day out. Each plate features a choice of protein, a scoop of rice, and a mixed green salad. Some local favorites include garlic shrimp, ahi katsu, and furikake fried poke. You can't miss this big blue behemoth in the Lowe's Kahului parking lot!
Kalei's Lunchbox
591 Haleakala Hwy, Kahului
Friendly customer service and heaping local-style lunches are hallmarks of this yellow wagon. Kalei's is a go-to for local comfort food. Their menu includes classic island favorites like loco moco, mochiko chicken, chop steak, and chicken katsu. Kalei's also offers drool-worthy sides like chow fun, mac salad, and hurricane brussels sprouts. In addition to the Kahului food truck, Kalei's also has two brick-and-mortar locations in Pukalani and Maui Lani.
NORTH SHORE / UPCOUNTRY
Thai Mee Up (also located in Kahului)
24 Kiopaa St, Makawao
Thai Mee Up is routinely labeled as one of the best food trucks on Maui. Tom Sribura is the man behind the magic at this renowned food truck. Sribura's mother was a Thai chef, and it's clear that Asian cooking runs in his veins. Thai Mee Up's menu features traditional Thai eats like Panang curry, pad thai, cashew chicken, and chicken satay. However, the flavors, consistency, and presentation at this Maui food truck make Thai Mee Up rise above the pack.
Mo Ono (also located in Kahului)
24 Kiopaa St, Makawao
This humble food wagon serves glorious acai bowls brimming with color. Mo Ono's acai recipe took three years to perfect and features no added sugar— a rare find in the acai world! These Instagram-worthy bowls come topped with strawberry, banana, coconut, pineapple, granola, and honey, but patrons can also add lilikoi butter, greek yogurt, homemade peanut butter, chocolate shavings, and poi. Seriously— try the poi! This local delight is surprisingly delicious on acai bowls.
Mediterranean Grill
810 Haiku Rd #1, Haiku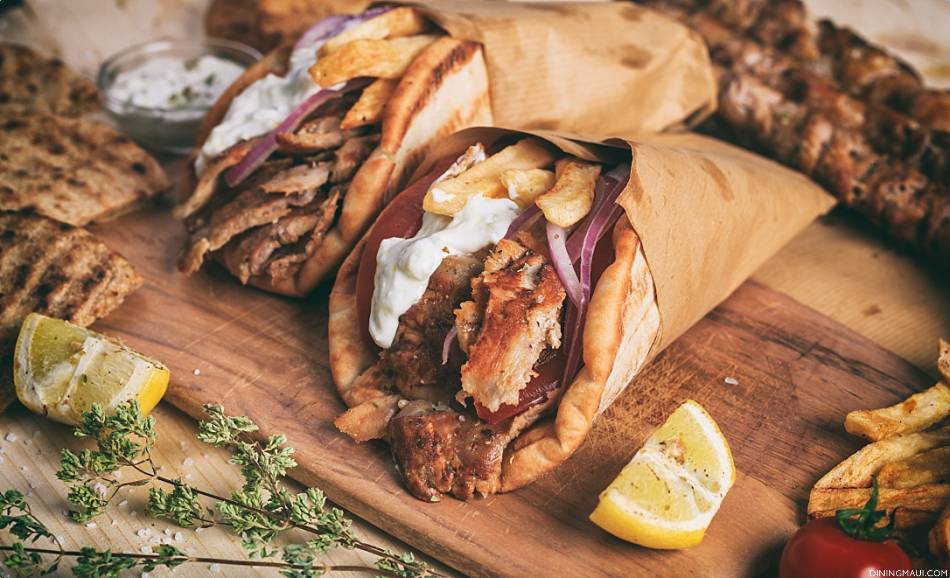 Mediterranean Grill's endless five-star reviews speak for themselves. Stop by this Haiku food truck, and you'll likely find the friendly proprietor serving heaping plates of Mediterranean favorites like falafels, gyro, and shawarma. On top of the always pleasant and prompt service, the dishes here are beautifully plated and bursting with flavor. Come hungry; the portions are sizable.
Satori
3655 Baldwin Ave, Makawao
Satori in Makawao serves unique temaki (sushi hand roll) creations, brimming with fresh fish, colorful produce, and outstanding flavors. Favorites include the lilikoi spicy tuna roll and the roots on fire roll made with jalapeno pickled beets, gobo, daikon, carrot, Thai basil, and fried garlic. Satori is nestled in its own private lot, dotted with picnic tables. Situated just off Baldwin Avenue, the outdoor seating at Satori presents unmatched people-watching. What's more, Satori features live music from some of Maui's best musicians on weekend nights and afternoons.
All Kine Maui Grindz
810 Haiku Rd, Haiku
The success of this Haiku establishment is not surprising. All Kine Maui Grindz is Thai Mee Up's sister truck. Similar to Thai Mee Up, All Kine's flavors are impeccable. 'All kine' food is available here, from freshly caught Mahi Mahi and chow fun to eggplant sautees. All Kine Maui Grindz also has a spacious indoor/outdoor seating area if you're ready to chow down right away.
KIHEI
Kinaole Grill
77 Alanui Kealii, Kihei
Kinaole Grill sits just up the street from Kamaole Beach I. This colorful food truck prides itself on serving generous made-to-order meals with homemade sauces, farm-to-table salads, and plenty of aloha. Some of Kinaole Grill's top sellers include coconut shrimp, pork sliders with guava BBQ sauce, and seared ahi with wasabi cream. Hit up Kinaole Grill just before sunset and enjoy your grinds on the beach. After all, sunsets are better when you're chowing on delicious food.
Horhitos Mobile Taqueria
1975 S Kihei Rd, Kihei
Horhitos Mobile Taqueria is one of Maui's OG food trucks— around long before food trucks on the Valley Isle were in vogue. The street-style food and the ambiance are reminiscent of a taco truck you might stumble upon in Los Angeles. However, Horhitos differs because the menu also features eats like local-style plate lunches, burgers, and mac salad.
LAHAINA
Aloha Braised
58 Kupuohi St, Lahaina
Although still slightly under the radar, Aloha Braised is starting to make waves. This Lahaina truck is owned by born-and-raised Maui resident Jay-Mar, who creates local-style plates with inventive twists. The biggest crowd pleaser is the volcano chicken, but the braised pork belly loco moco and furikake fish are gems as well. In addition, Aloha Braised routinely features tasty specials like teriyaki chicken yakisoba and garlic shrimp, so be sure to check the truck's Instagram for the daily special.
Earth Aloha Eats (also located in Kahului)
1221 HI-30, Lahaina
Earth Aloha Eats serves 100% vegan fare— although you might not realize it by looking at the menu. With dishes like fish tacos, pulled pork sandwiches, and gyros, Earth Aloha Eats is redefining what a vegan diet can look like. The owner of Earth Aloha Eats is so passionate about sustainability and clean eating that she has published several e-books on the subjects. You can rest assured that the meals at Earth Aloha Eats are not only good for you but good for the planet as well.
HANA
Braddah Hutt's BBQ Grill
5305 Hana Hwy, Hana
Braddah Hutt's is the self-proclaimed 'best island style BBQ in Hawaii,' and we don't disagree. This humble food truck alone is worth the long winding drive into Hana town. You'll find Braddah Hutt and his family grilling up fresh chicken, ribs, and fish about a mile past Hasegawa General Store. In classic plate-lunch style, plates come piled with mac salad and rice. Braddah Hutt's can get crowded, and the line can pile up quickly, but the food is worth sticking around for. Plus, if it slows down, you'll probably have a great chat with Braddah Hutt himself.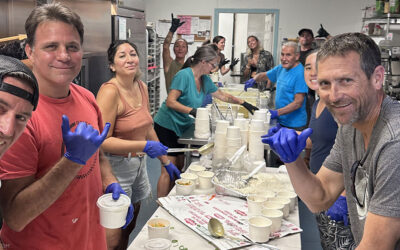 Maui Farmers, Chefs, Restaurants, Purveyors, and Community Volunteers have stepped up to feed the displaced and houseless people of Lahaina and Kula.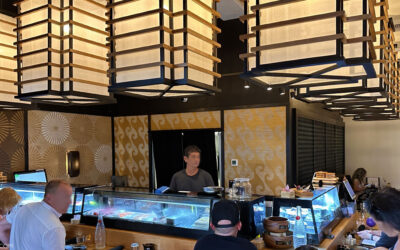 Macadangdang Maui Review. We spent a wonderful day on the West Side of Maui that finished at Macadangdang Maui in Kaanapali.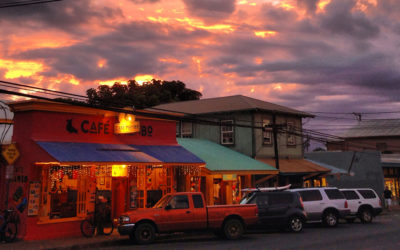 Cafe Mambo Review. Cafe Mambo in Paia on Maui's North Shore upholds the funky, artsy vibe of the town and also serves great food!